The Body Book Is Your Guide To Women's Health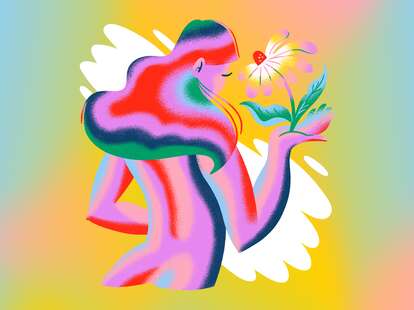 At Seeker, we understand that health matters more than ever before. Whether it's physical, mental, sexual, or social health, or even just general wellness, day-to-day life hinges on our body's well-being and its ability to perform the tasks we need it to. We commit to helping our readers and viewers understand health research, cut through the noise, and access crucial information that can help them make better decisions. That's why we've teamed up with POPSUGAR and NowThis in partnership with Clorox to produce The Body Book.
The Body Book is our guide to everything women's health and wellness, and we mean everything. From in-depth videos to how inflammation works, to explainers on health problems that affect female bodies, all the way up to the interactions between sex, politics, and gender, we want to cover it all. In doing so, we'll shut down the misinformation, scaremongering, and pseudo-scientific junk. We're also teaming up with NowThis, who'll shed light on the politics shaping the future of public health, as well as POPSUGAR who will arm users with the knowledge to make smart health choices like how best to choose an OBGYN.
The Body Book aims to be free of judgement, with easy-to-access content that can help you explore the wide world of bodily information. We hope you check it out here and return often to learn and make decisions that lead you to better health.