Your Fingerprints as Your New Wallet
PayTango seeks to put an end to the days of carrying around bulky billfolds in back packets. ->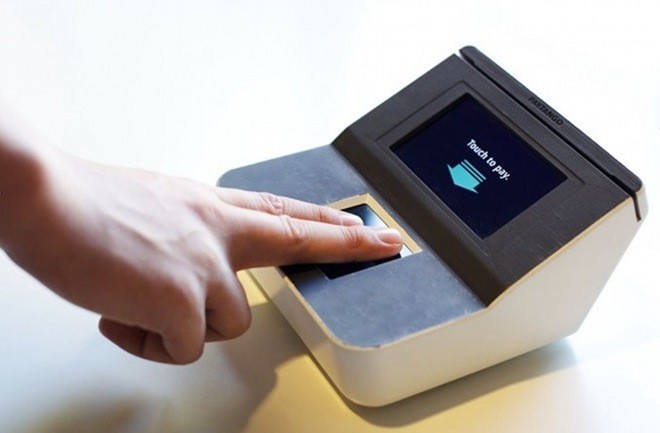 The contents of one's wallet — debit cards, credit cards, cash, etc. — can quickly add up and create the dreaded Costanza wallet. Thanks to a team from Carnegie Mellon University, the days of carrying around bulky billfolds in back pockets could be coming to an end.
NEWS: Digital Fingerprints for Art Could Thwart Heists
PayTango is a new secure payment system that uses a fingerprint scanner to identify shoppers and provide them with one easy payment method. The system is a way to consolidate all the bank, ID and/or gift cards that take up valuable wallet real estate.
Seniors Christian Reyes, Brian Groudan, Kelly Lau-Kee and Umang Patel developed a PayTango prototype earlier this year and collaborated on a pilot program with the university's dining services.
Developers say signing up for the system only takes 20 seconds. Users begin by having their index and middle finger scanned by a biometric sensor, then swipe a credit or debit card to link the fingerprint with an account number. Any card with a magnetic strip can be used with PayTango. Finally, users enter their cellphone number as a means of contact.
Once the account is registered, users can simply pay their tab by placing their fingers on a PayTango scanning device next to the cashier, and funds are deducted accordingly. All Carnegie Mellon students who've signed up for a university meal plan now have the option to enroll in PayTango.
BLOG: Avatar Can Tell If You're Depressed
Carnegie Melon may not be renowned as much of "party school," but I could see PayTango being extremely popular with a certain demographic of students, namely those who partake in any extracurricular activities that may induce the munchies and cause one to forget one's wallet back at the dorm.