Young Climber Dons Vintage Gear to Attempt Classic Hard Routes
Sticky rubber. Down-turned toes. Wire-gate carabiners. Spectra. The tools used in climbing have advanced dramatically in the last 50 years, so much so that some routes once considered cutting edge now seem tame. But how would modern climbers, tempered by dramatically harder routes, fair on these classic test pieces given the equipment used during the [...]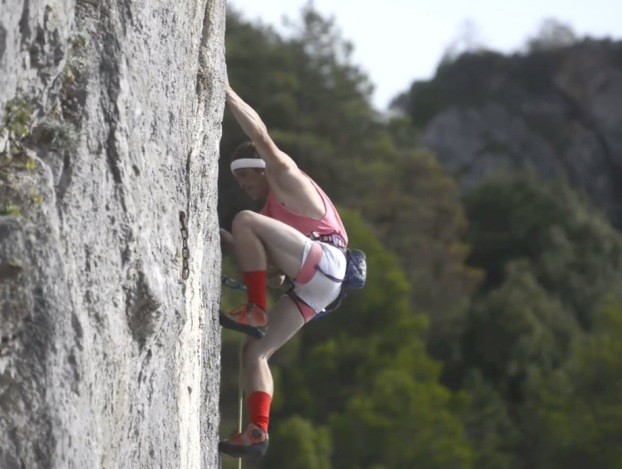 Sticky rubber. Down-turned toes. Wire-gate carabiners. Spectra. The tools used in climbing have advanced dramatically in the last 50 years, so much so that some routes once considered cutting edge now seem tame. But how would modern climbers, tempered by dramatically harder routes, fair on these classic test pieces given the equipment used during the first ascents?
READ MORE: Adam Ondra Flashes 5.14d/5.15a at Red River Gorge
This is exactly the question British Climber James Pearson wanted to answer. To do so, he rounded up some classic gear and attempted some notorious sport routes in Italy. The results are enlightening and show that the top climbers of yesterday may have more to teach the strong young guns of today.