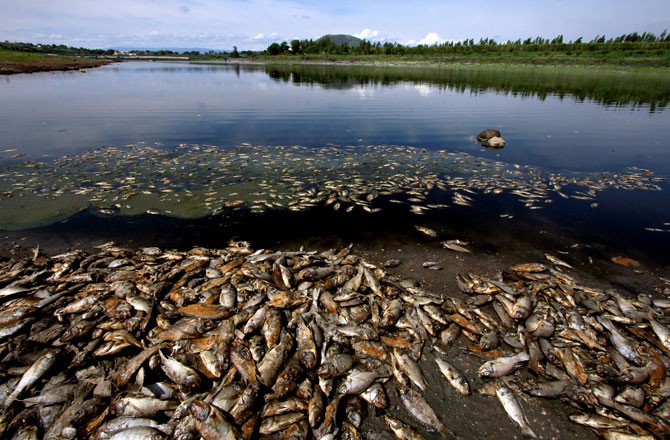 Dead fish pile up in the banks of the lagoon of the Hurtado dam in Acatlan de Juarez, Jalisco state, Mexico on July 1, 2013. Around 500 tonnes of fish were killed by the spill of molasses from a factory of cattle food upstream into the lagoon.HECTOR GUERRERO/AFP/Getty Images
Spills of a thick, dark, sticky substance have been killing fish around the world recently, but the culprit isn't crude oil. Instead, it's molasses that's the deadly killer. And it's not the first.
Last week in Hawaii, 233,000 gallons of molasses spilled into the waters of Keehi Lagoon. Thousands of fish died after the dense molasses sank to the bottom of sea and suffocated the sea life.
In July, a spill of molasses into a Mexican river also killed thousands of fish (shown here). Although molasses isn't toxic, it smothers. The tons of rotting animals and molasses can then pose a health risk to people.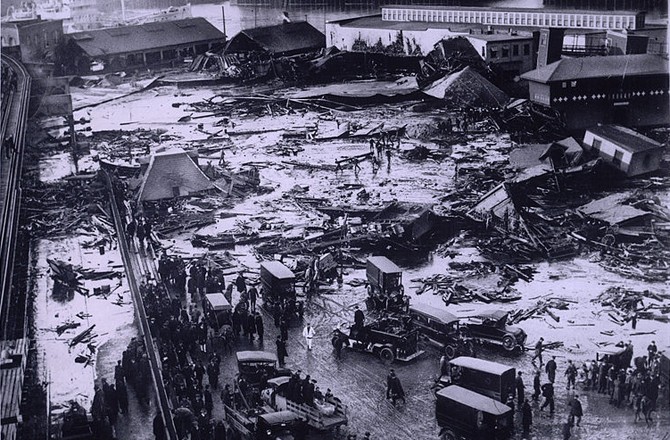 Panorama showing the aftermath of the Boston Molasses Disaster in 1919. Boston Public Library
Beyond suffocating sea creatures, molasses spills can create a more direct threat to human life. In 1919, a 58-foot-tall tank of molasses burst in downtown Boston, unleashing 2.2 million gallons of sticky syrup on a low-lying area of Commercial Street, according to Yankee Magazine.
A wave of viscous molasses up to 30 feet tall tore through the surrounding neighborhood at 35 miles per hour, according to a different article in Yankee Magazine. The tragedy left 21 people dead and 150 injured. Rescue workers had difficulty identifying the dead because the molasses had formed a grisly glaze over their features. The property damage bill reached $1 million, which equated to $12.5 million in current dollars.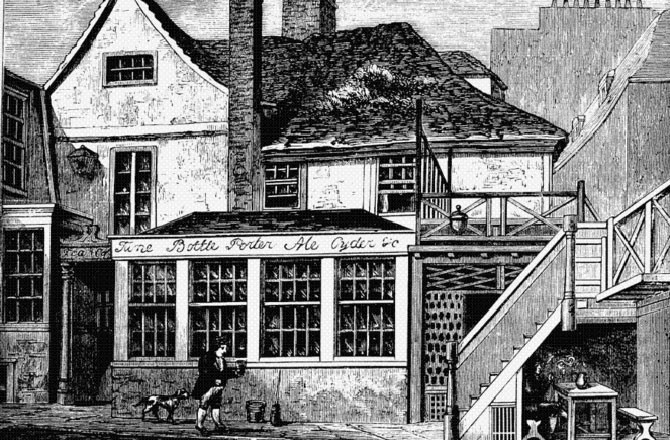 Toten Hall, a public house on Tottenham Court Road.Wilkinson 1813, reprinted by Edward Walford in 1878 via Wikimedia Commons
An excess of alcohol can prove deadly. And never more so than when approximately 388,333 U.S. gallons (147,000 L) of dark-hued porter beer flooded a London tenement, called the St. Giles Rookery, on Tottenham Court Road on Oct. 17, 1814, according to an archive of the Times from two days after the disaster.
The disaster occurred after a 22-foot-tall beer storage tank at the Meux and Company Brewery ruptured and caused other tanks to burst. At least seven people drowned or were crushed to death by debris during the beer deluge, including two children and a teenaged girl. The teenager worked at a pub that crumbled on top of her as the beer engulfed the area.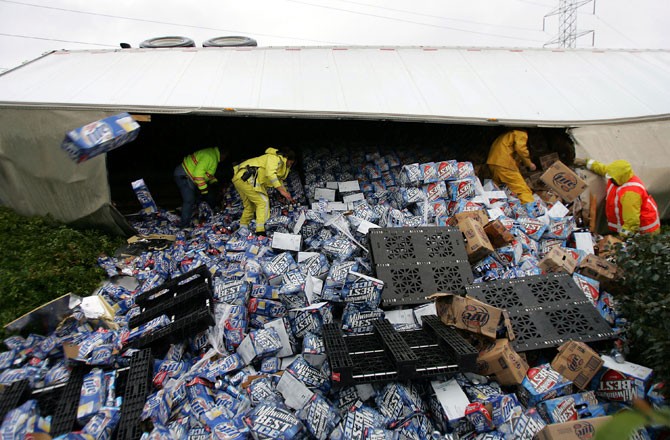 Workers clean up 45,000 pounds of beer, about 4,000 cases that spilled from a big rig when it overturned in heavy rainfall on the 210 freeway on Jan. 8, 2005 in San Dimas, Calif.David McNew/Getty Images
Beer spills such as the one pictured above are a common road hazard on the highway.
A more recent beer spill caused only minor injuries and monetary losses. Last month, a tractor trailer hauling Heineken beer tipped over after blowing a tire and crossing the median in Ohio, reported WHIO. The truck collided with a minivan, then flipped on its side and broke open. The shattered Heineken bottles covered the highway in beer and glass.
The woman driving the minivan and the man driving the truck were both taken to the hospital with only minor injuries.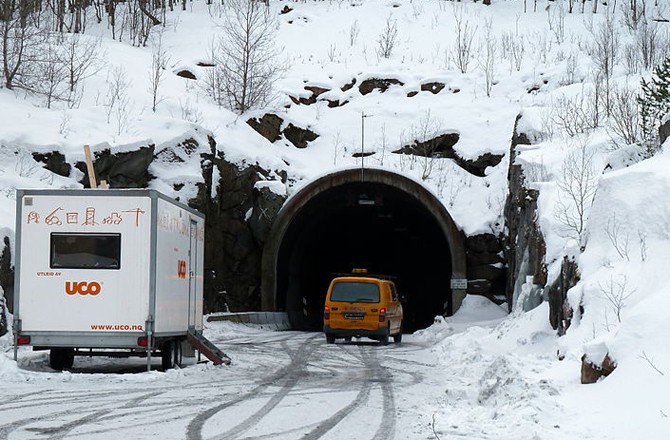 In Tysfjord, Norway, a goat cheese fire left the Brattli tunnel still smelling of cheese a month after the accident.Torbjörn, Wikimedia Commons
In January, burning cheese seriously damaged Bratti Tunnel near Tysjford, Norway. Twenty-seven metric tons of brown-tinted goat cheese, known as brunost, caught fire. The cheese burned for five days and closed for more than a month.
An even worse food fire killed 38 in the Mont Blanc tunnel, which runs beneath the Alps between France and Italy, reported Wired. A semi-truck carrying flour and margarine burst into flames in the tunnel, trapping cars behind it. The fire sucked the oxygen out of the tunnel and filled it with toxic fumes. The heat in the tunnel soared to 1,800 degrees Fahrenheit (982 Celsius).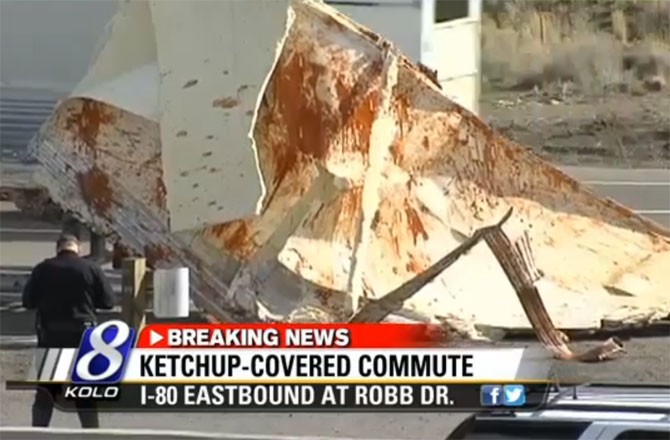 Thankfully no injuries, but unfortunately no fries either, in this ketchup collision. Video grab from KOLO 8 News
The scene on a Reno, Nev., highway looked horrific, with twisted metal and splashes of red everywhere. However, what appeared to be a bloodbath was in reality only a ketchup catastrophe.
A Heinz ketchup laden semi-truck slammed into a bridge after swerving to avoid another car, reported the Associated Press in February. Clean-up crews used snow plows to clear the red mess from the highway.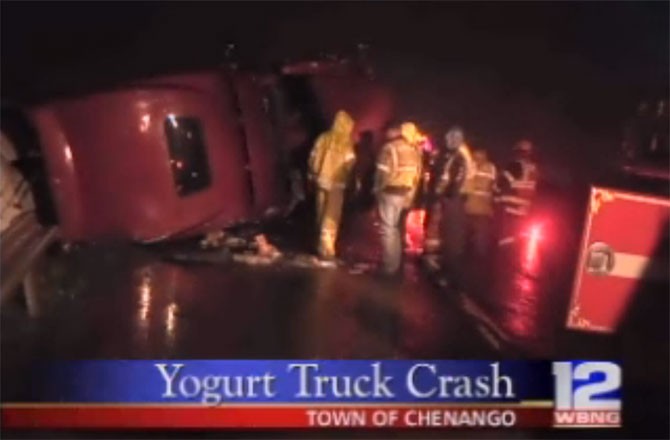 A truck full of Greek yogurt crashed, closing the New York state highway on May 14, 2012, as cleanup ensued.Video grab from WBNG News
Last year, on May 14, another highway food spill closed a New York state highway. A speeding tractor trailer slid off an embankment and disgorged 36,000 pounds of Chobani Greek yogurt near the town of Chenango reported WBNG.
The local sheriff's office determined that the driver had been driving too fast when he got onto the highway ramp. The truck tipped when it reached a curve.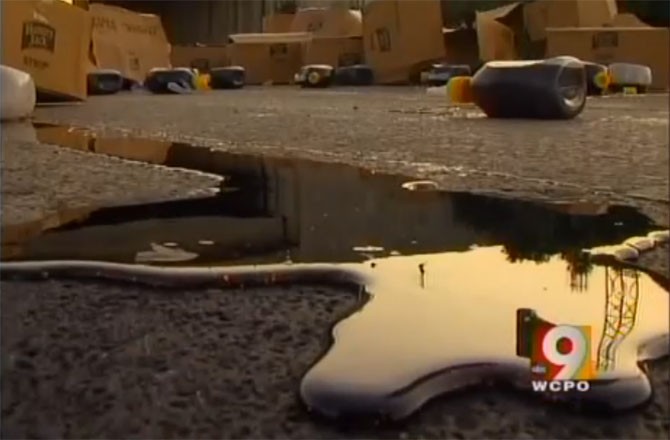 Where were the pancakes after a truck full of bottles of maple-flavored syrup crashed on Buttermilk Pike exit on I-71/75 in Fort Mitchell, Ky.?Video grab from WCPO 9 News
Another tractor trailer spilled Hungry Jack pancake syrup across a northern Kentucky highway last year. The truck burst open after striking the fittingly-named Buttermilk Pike overpass, reported the Cincinnati Enquirer.
"Every lane of southbound I-75 was covered in pancake syrup," Fort Mitchell Police Officer Mark Spanyer said in the Cincinnati Enquirer. "It was a royal pain in the butt."
The syrup truck had swerved to avoid an automobile with a blown-out tire that was moving slowly in the middle lane. The driver received minor injuries and was taken to the hospital.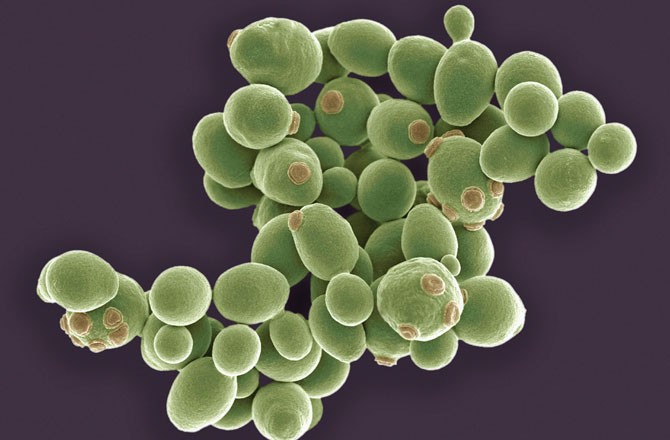 Coloured scanning electron micrograph (SEM) of cells of brewer's yeast (Saccharomyces cerevisiae). This fungus consists of single vegetative cells. Small daughter cells can be seen budding off from the larger cells.Steve Gschmeissner/Corbis
A massive spill of 20 metric tons of yeast shut down an English highway in 2011, reported the BBC. Some thought the yeast was Marmite, a popular spread used on toast in the UK, but it was actually waste yeast.
The British Environment Agency acted quickly to contain the yeast before it could pollute a nearby creek.
"Brewers yeast can have a devastating impact on wildlife in watercourses because it strips the water of oxygen, suffocating the fish," Environment Agency area incident controller Colin Atkinson told the BBC.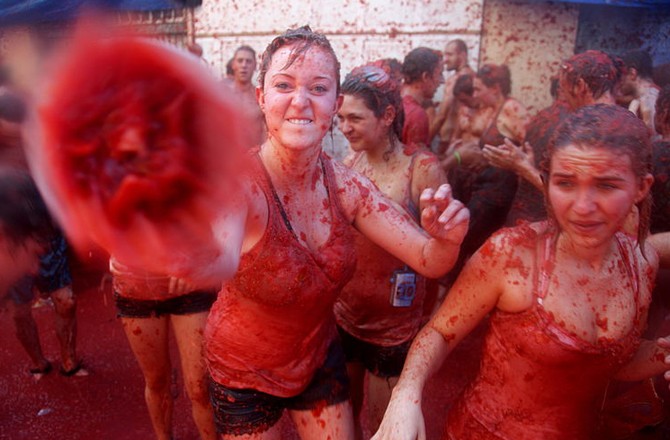 The world's largest tomato fight occurs in Buñol, Spain, during the Tomatina festival every year.lydime, Wikimedia Commons
Not every food spill is an accident. Two weeks ago, Buñol, Spain held the Tomatina festival. Every year, thousands gather in the town to hurl tomatoes at each other in what has been dubbed the world's largest food fight.
La Tomatina has inspired copycats around the world from Colorado to Chile. However, government officials, farmers and activists in Bangalore, India blocked a local tomato fight festival and condemned the wanton waste of food in a world where many starve, reported NDTV.