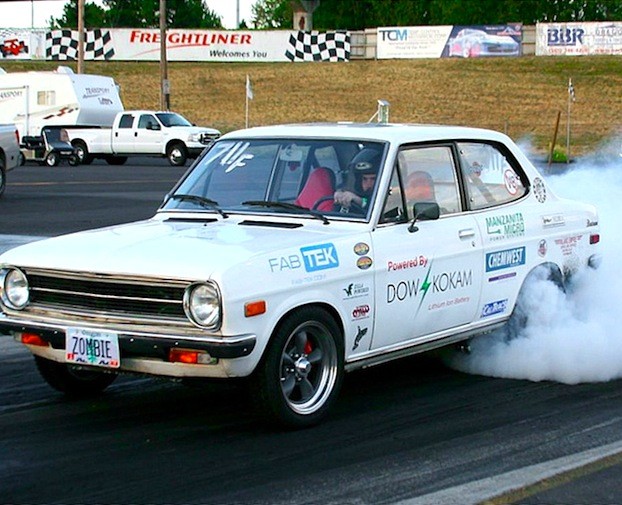 Photos by Carol Coles Brown
Out on the dragstrip, the last vehicle you'd expect to be crushing BMWs and Ferraris is a 1972 Datsun. But John Wayland's White Zombie is anything but ordinary. The electrified Datsun 1200 does 0-60 in a jaw-dropping 1.8 seconds.
SLIDESHOW: Real-Life Robots Better than 'Transformers'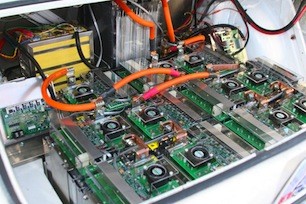 Battery pack designed exclusively for the Navy
The two-door coupe sports a dual-armature 9″ series-wound electric motor that was especially built for Wayland. Its battery pack is 192 lithium-polymer cells totaling to 355 Volts and 22.7 kWh of energy. The vehicle has a 90-mile range and it is even street legal. With over 500-plus horses, it's no surprise the Zombie takes a quarter-mile in just ten seconds.
"I got the idea many, many years ago as a child while choking on big city air pollution and playing with battery-powered toy cars," says Wayland who built his very first electrified Datsun–the Blue Meanie–back in 1980.
SLIDESHOW: Retro Cars of the Future
These are big changes for a 1200. While the stock vehicle has a planet-friendly fuel economy of 35 MPG, it only comes with 69 horses and takes 14.5 seconds to reach 60 MPH. You aren't going to beat a Ferrari with that!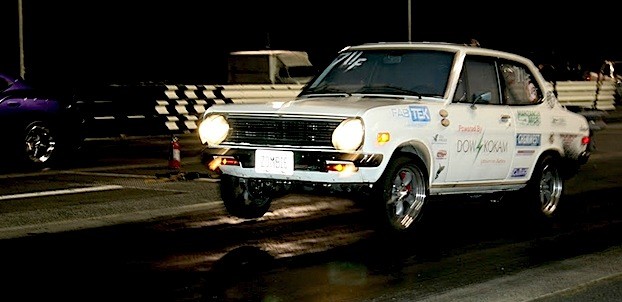 Drivers who have raced against the White Zombie are quick to decline a second chance, "While those not yet exposed to the Zombie are stunned," says Wayland. They're probably a little embarrassed too!
Wayland has been fortunate enough to receive major sponsorship, but keep in mind that these batteries are very, very expensive. They are a prototype designed especially for Navy hellicopters and cost around $100,000 or more."If they were put into production, the Zombie's battery pack would cost closer to $25K," says Wayland.
So, do you want one? If you are waning, watch one Maserati owner lose his pride (and some cash) as his car gets spanked by the White Zombie in the video below.