World's Largest Windturbine Has Blades 246 Feet Long!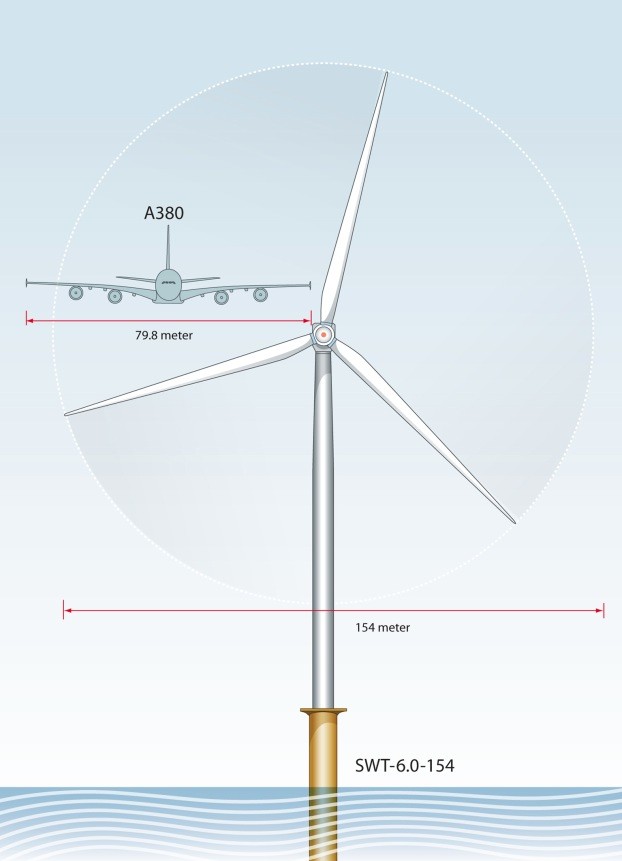 Siemens is working to develop the worlds largest wind turbines. So just how large are these planned 6-megawatt monsters? A single blade stretches 246 feet, nearly the length of the entire wingspan of an Airbus A380, the world's largest airliner.
Currently, the offshore turbines are being developed for Denmark's Østerild test station, but if all goes well they could be coming to an ocean near you.