World's Largest Easter Egg Hunt Under Way
The hunt is fully interactive and Guinness Book is on hand to record the number of people participating.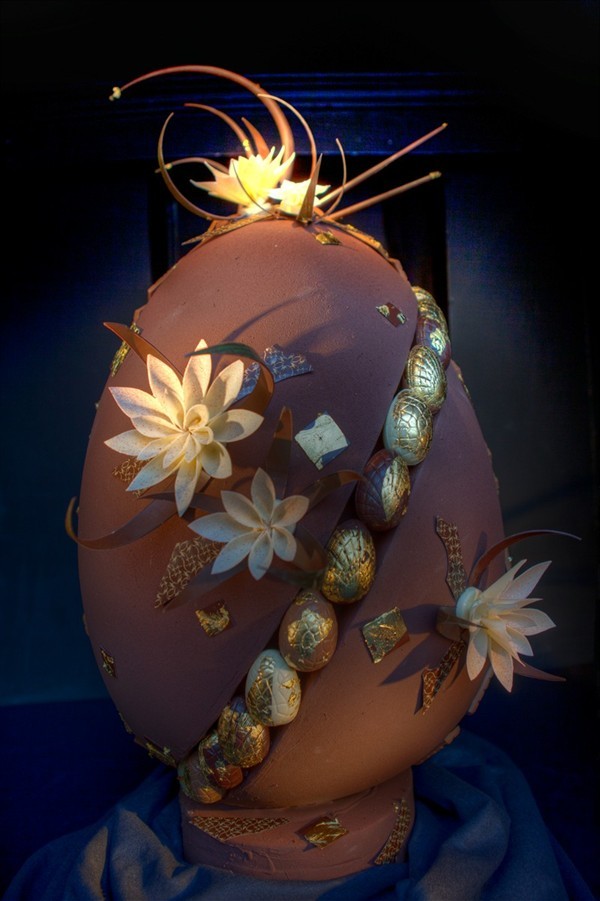 (World's Most Expensive Chocolate Egg, William Curley Patissier Chocolatier)
The world's largest Easter egg hunt is under way in London, with Guinness World Records judges poised to hand over the coveted official title.
The Fabergé Big Egg Hunt, sponsored by the jeweler famous for its exquisitely decorated eggs, has already officially broken one title. The World's Most Expensive Chocolate Egg, auctioned as part of the Big Hunt, went for more than $11,000. The money earned from "The Golden Speckled Egg," shown above, will go to benefit two charities: Action for Children and Elephant Family.
Suspense surrounding the hunt itself has been building since February, when 210 giant egg sculptures went on display throughout London. The eggs were designed, crafted and decorated by leading artists from around the world. You can see images of the eggs at this Fabergé page.
The eggs are now at Covent Garden. Participants were asked to find a unique keyword on each egg. They could then text this keyword to a number and enter a drawing. The grand prize of the entire event is the Fabergé Diamond Jubilee Egg, worth tens of thousands of dollars and of historical importance, since it marks Queen Elizabeth's 60-year reign.
It is likely that the "Big Egg Hunt" has already broken the world's record for most people participating in such an event, and some are already spilling the (jelly) beans, but the official announcement from Guinness is expected on Easter Sunday.
The U.K. this year is hopping with bunny and egg happenings, with other huge holiday events taking place elsewhere. For example, it is also the 110th Anniversary of Peter Rabbit, the famous children's book character created by author and animal lover Beatrix Potter.
Many of Potter's books make reference to places in Cumbria, where 110 special eggs have been hidden, in addition to the usual eggs. The hunt spans around 2,600 square miles of the Cumbrian countryside.
Here's the ad for last year's Great Peter Rabbit Easter Egg Hunt:
And you can see some of the Fabergé Big Egg Hunt eggs traveling in true British style here.