World's Largest Corkscrew Uses Wrenches, Gears and a Cannon Ball (Video)
Rob Higgs has built what he says could be the largest corkscrew in the world. Its parts? Old wrenches, gears, drills, a fishing arrow and a cannon ball. The corkscrew, which took Higgs about three years to create, is powered by a crank. But it doesn't just uncorks bottles. It also pours and serves wine. [...]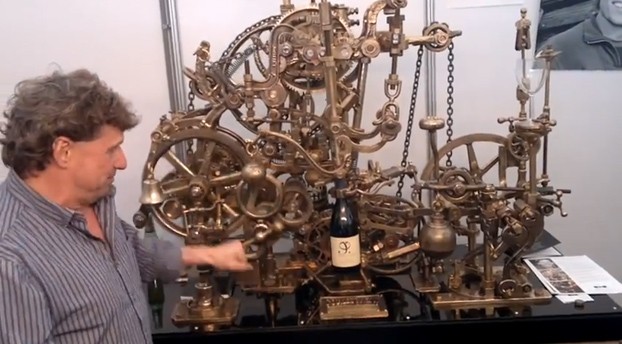 Image: Screenshot
Rob Higgs has built what he says could be the largest corkscrew in the world. Its parts? Old wrenches, gears, drills, a fishing arrow and a cannon ball.
The corkscrew, which took Higgs about three years to create, is powered by a crank. But it doesn't just uncorks bottles. It also pours and serves wine.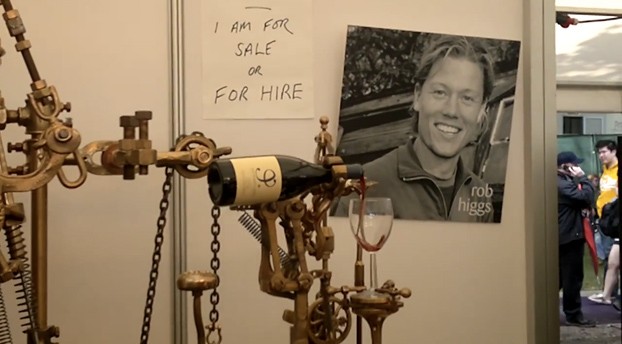 Image: Screenshot
The video below is a public demo at last year's Taste of London. As you can see, it takes a couple minutes to open a bottle, but it is an entertaining process. Higgs had also created a complicated nutcracker contraption in 2007, according to The Daily What.