World's First Braille Smartphone Rises Up
Smartphone's screen would be composed of a grid of pins that move up and down each time a text or new Web content is loaded. Continue reading →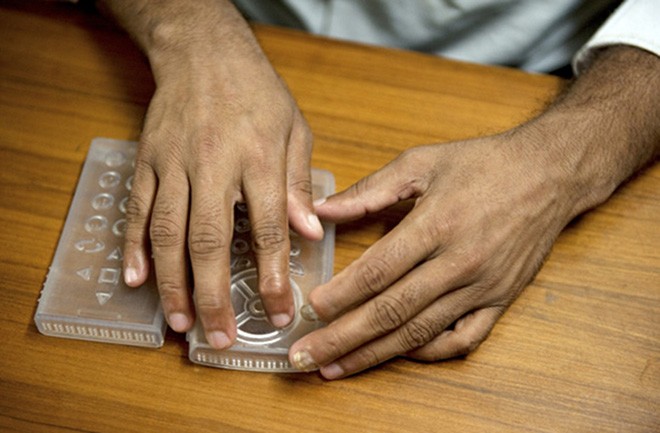 For the last three years, a team of investors and developers in India have been designing a smartphone that can turn text, apps and graphics into a shape-shifting, Braille-equipped mobile device for the blind. According to the India Times, a prototype is ready for testing.
NEWS: Retinal Implant Brightens Future For Blind
Developed by Sumit Dagar, a post-graduate from the National Institute of Design whose company Kriyate Design Solutions is being nurtured at the Center for Innovation Incubation and Entrepreneurship in Ahmedabad, the smartphone's screen would be composed of a grid of pins that move up and down each time a text or new Web content is loaded.
While I'd like to imagine the smartphone works just like one of those novelty desk toys to form tangible images, Dagar states that Braille will be the device's primary mode of interaction.
"We have created the world's first Braille smartphone," he told the India Times. "This product is based on an innovative 'touch screen' which is capable of elevating and depressing the contents it receives to transform them into 'touchable' patterns."