Wolves Back on the Endangered Species List
A Montana judge's ruling sparks heated debates between ranchers, conservationists and states' rights advocates.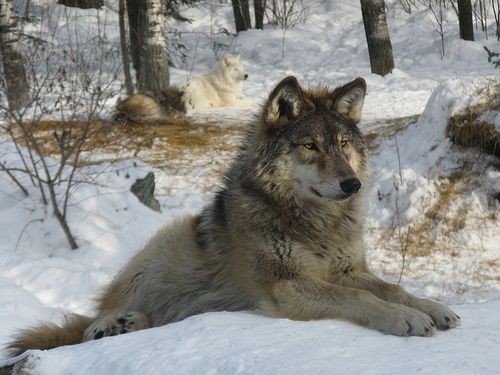 The political whiplash continues over the issue of wolves in the West.
Last week, a federal judge ruled that the grey wolf, Canis lupus, should go back on the endangered species list in Montana and Idaho, sparking howls of outrage from hunters, ranchers and states' rights advocates.
The ruling overturned Interior Secretary Ken Salazar's decision to keep the grey wolf off the list in 2009.
A few days ago, U.S. District Court Judge Donald Molloy said that the the Act required endangered species like the Northern Rockies gray wolf to be treated as a whole population, rather than on a state-by-state basis.
In other words, if it's listed as endangered in Wyoming, it should be listed that way in Montana and Idaho too, Molloy wrote.
The judge's move sides with Defenders of Wildlife and other organizations that had sued to put federal protections back in place after the grey wolf was originally delisted in Idaho and Montana in 2007.
Wolf supporters say the ruling more accurately reflects the spirit of the Endangered Species Act, and that the current Rocky Mountain population of more than 1,700 wolves is not enough to ensure the long-term genetic health of the population.
Groups like Defenders of Wildlife are advocating for somewhere between 2,000 and 5,000 animals in the region.
But a bi-partisan coalition of politicians argues the issue comes down to states' rights, reports the Idaho Statesman.
Right now the reinstated protection means the states once again have to follow federal guidelines for managing wolves.