With Click of Heels, 'Wizard of Oz'-Inspired Shoes Will Guide You Home Using GPS
In the "Wizard of Oz," Dorothy could click her heels and return home in Kansas. Inspired by this movie, Dominic Wilcox wanted to recreate the experience when he was commissioned for a project by the Global Footprint project in Northamptonshire in the U.K. I decided to make a pair of shoes that can navigate you [...]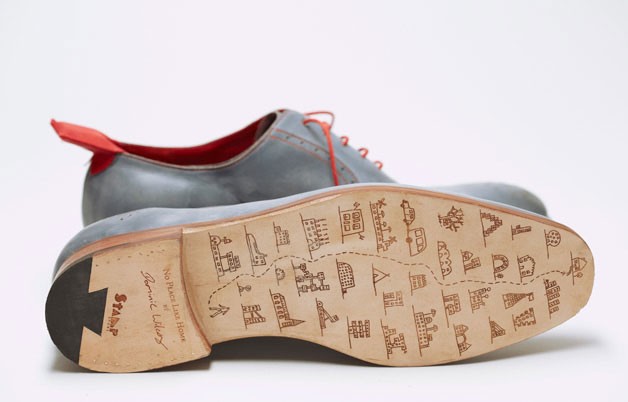 Image: Dominic Wilcox
In the "Wizard of Oz," Dorothy could click her heels and return home in Kansas.
Inspired by this movie, Dominic Wilcox wanted to recreate the experience when he was commissioned for a project by the Global Footprint project in Northamptonshire in the U.K.
I decided to make a pair of shoes that can navigate you to anywhere you wish to travel to. I thought about the Wizard of Oz and how Dorothy could click her shoes together to go home.
The No Place Like Home GPS shoes embeds a GPS in a hollowed out heel. The front of the shoes are adorned with LEDs, and the center light on the left shoe illuminates if there's a satellite connection. A flap on the back of the shoe, which points toward the sky, acts as an antenna. And like Dorothy's magic-powered shoes, Wilcox's techie version is activated by the clicking of heels.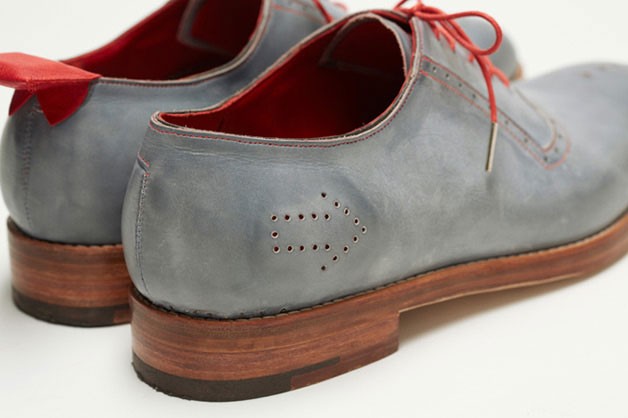 Image: Dominic Wilcox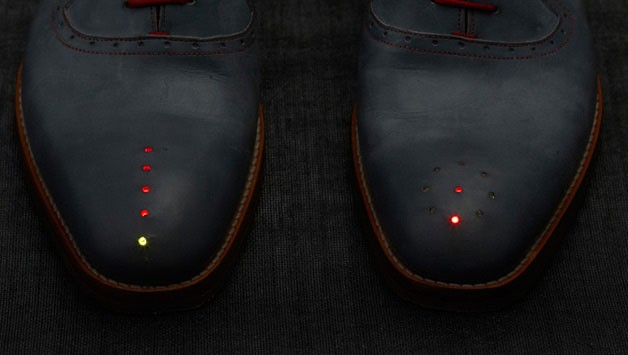 Image: Dominic Wilcox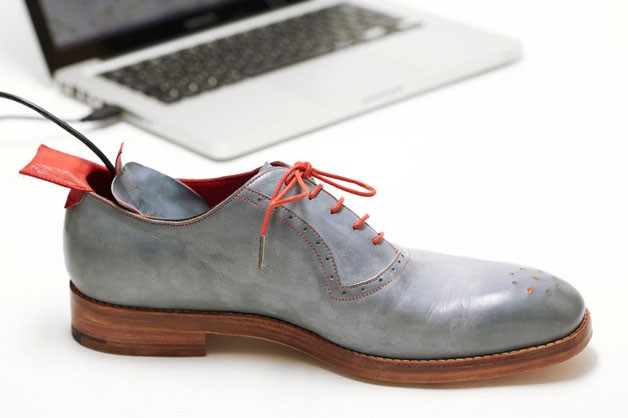 Image: Dominic Wilcox
The shoes don't work right out of the box. Instead, it requires uploading destinations to the shoes using custom mapping software and a USB cable. Still, not much to ask for if you want to make sure you never lose your way home.