Wireless Scanner Doesn't Require PC Connection
This mobile scanner has an internal memory that can store up to 600 pages.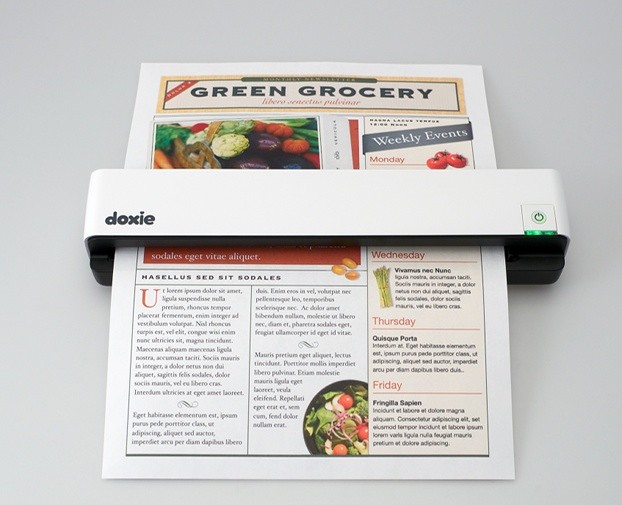 Doxie Go: $199
About two years ago, Doxie came on to the tech scene with its pink, heart-laden portable scanner. The tiny device made it possible to scan smaller documents (W-2's, invoices) and convert them to PDFs or scan them directly to Evernote and other online services. The only problem was that it required users to attach Doxie to a PC and manually scan from the computer-based application, rather than just pressing the scan button on the device. This made it impossible to scan documents without a computer hook up.
The company must have heard these gripes because they just announced the Doxie Go. It's a mobile scanner that syncs scans to your computer or can organize them in it's internal memory. It also allows documents to be sent to the cloud, Evernote and Google Docs. The built-in memory holds up to 600 pages and can store even more with an SD card or USB flash drive. Battery-life on the Doxie Go is about 100 hours, but it can recharge via USB while documents are being transferred to a PC or Mac. So far, the only issue with this model is the sort-of-slow scan time, eight-seconds. It hasn't been released yet, but it's available for pre-order and units should ship by mid-November.