Wireless Automatic Gearshift for Bikes Uses Smartphone to Predict Optimum Gear
Serious riders may soon have one less thing to pay attention to while on their bicycles, because a new wireless gearshift system could enable a truly automatic transmission, keeping them in the perfect gear at all times. The concept, developed by Cambridge Consultants, Ltd (CCL), has a sensor on the crank to determine the current [...]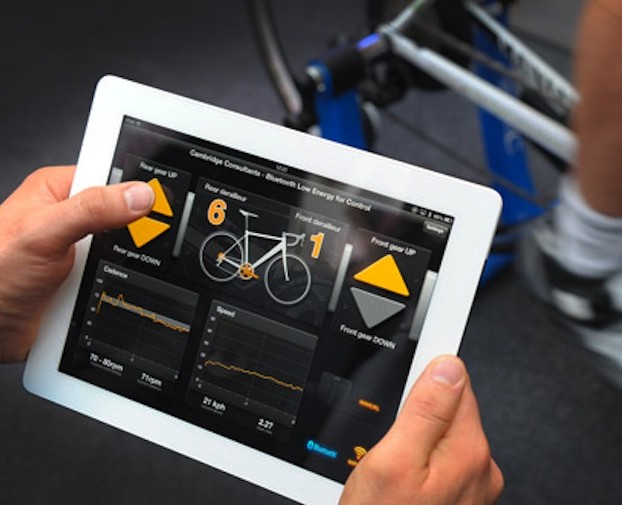 Serious riders may soon have one less thing to pay attention to while on their bicycles, because a new
Serious riders may soon have one less thing to pay attention to while on their bicycles, because a new wireless gearshift system could enable a truly automatic transmission, keeping them in the perfect gear at all times.
The concept, developed by Cambridge Consultants, Ltd (CCL), has a sensor on the crank to determine the current pedaling speed, or cadence, another sensor on the wheel to measure road speed, and then uses an app in a linked smartphone to determine the optimum gear for that situation. The system can then automatically shift into that gear via a Bluetooth connection to an electric gearshift, which can help to keep riders at their prime spinning rate.
The app also collects data for analyzing performance, and future iterations of the system are said to include use of the GPS feature on the smartphone to anticipate grade changes ahead of the rider and then shift to the correct gear to set up for the hill.