Will Boys Get an HPV Vaccine?
So far only 1 percent of boys and men in the country have received the HPV vaccine.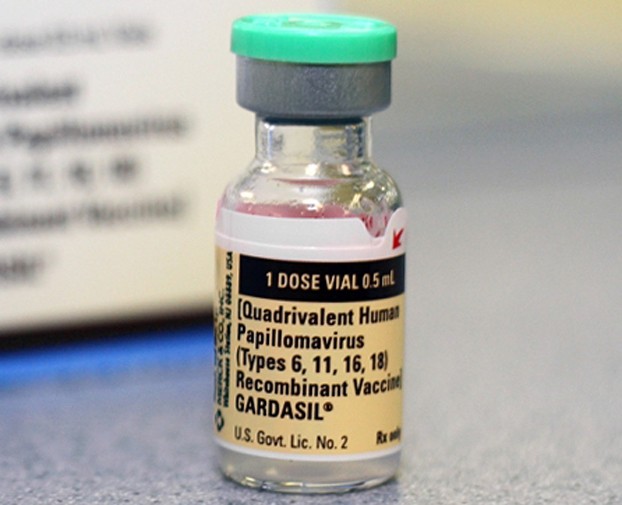 With a Centers for Disease Control and Prevention expert panel now recommending 11- and 12-year-old boys to receive the HPV vaccine, it's unclear whether the push will beef up already low vaccination rates in the group.
Today, only 1 percent of boys and men in the country have received the HPV vaccine, reports The New York Times.
Even then, one thing's for sure: Vaccinating boys could be a cost-effective way of protecting both sexes against the human papillomavirus (HPV), the most common sexually transmitted infection that can lead to genital warts and potentially cancer. Because vaccination rates among girls and young women aren't too high — just at 27 percent, the idea is to increase immunity among boys to lower overall infection rates.
But there are a few roadblocks in convincing parents to get on board with vaccinating their sons. For beginners, Gardasil, the only FDA-approved HPV vaccine for men, protects males from rare types of anal and throat cancers.
The same vaccine (as well as another) protects girls and women from the four strains tied to cervical cancer. Anal cancers from HPV, however, are more likely to develop in men who have sex with other men, which has become a controversial talking point for parents and policy-makers who view vaccinating all boys as unnecessary, according to one Associated Press story.
Heterosexual men are still capable of developing anal cancer, but not at the same rates of high-risk groups. This is why experts suggest people younger than 26 who've missed the vaccine get catch-up versions.
The approach incorporates HPV vaccines into other vaccine schedules for children and teens before they become sexually active. Getting the shots earlier not only lowers the stigma of receiving the vaccine, but it can also boost its effectiveness, researchers say. Even if a sexually active boy or man doesn't develop complications from an HPV infection, he can still pass the virus along to his sexual partner.
Another limitation could be the cost of the vaccine series — at present, Gardasil shots cost around $300 in the United States. But the CDC will likely adopt the recommendations, which could put more insurers in a position to take on more of the costs.