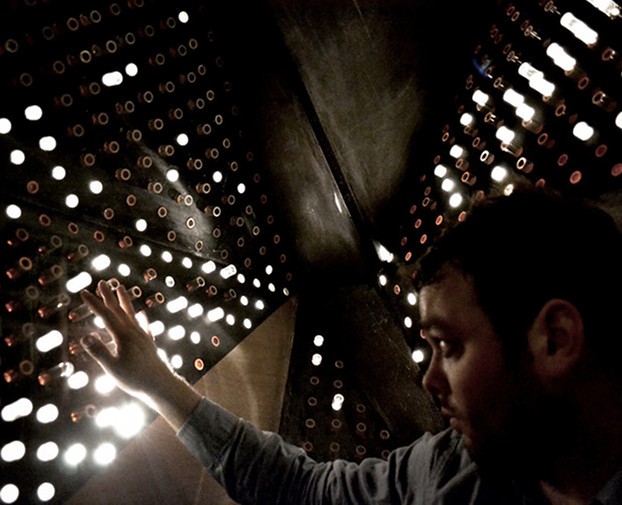 Most days, you'll find this column touting the latest in Wi-Fi connection. But here's a tech that prevents it. Ben Brady, a graduate from Harvard's School of Design, has created Wi-Fi Cold Spot, a space that takes the connectivity out of the mobile world.
The space is a small room covered with tiny lights and an electromagnetic-field-blocking paint. The paint prevents any signals from coming in or out of the structure. Basically, no wireless signals can get in or out. Cell phones won't work in here. Dots of light surround the interior of the wooden shelter and create a sci-fi atmosphere that's remarkably peaceful. Brady told Co.Exist that the idea of the structure is to draw people in with its simple but interesting exterior. As soon as you walk in, "It disorients you or maybe reorients you a bit," he says.
The Wi-Fi Cold Spot lives in one of Harvard's libraries, a perfect oasis away from connection for studying or just thinking inside the box.