Why Politicize the HPV Vaccine?
There's no evidence linking the vaccine -- or any other vaccine -- to mental retardation. Learn about the vaccine.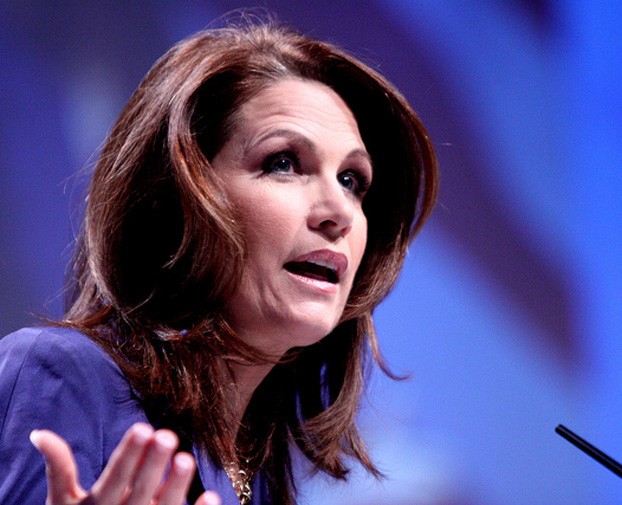 The human papillomavirus vaccine can't seem to catch a break.
Last week, Rep. Michele Bachmann accused former Texas governor and Republican competitor Rick Perry of accepting campaign money from a pharmaceutical company that develops and manufactures a version of the HPV vaccine. At the time, Perry was pushing legislation to make vaccinations mandatory for sixth-grade schoolgirls.
True — accepting funding from private interests and perhaps letting them influence political decision-making bodes poorly for Perry's character and political behavior. Some also say Perry overstepped his political boundaries with the mandate.
But it wasn't until after the debate that Bachmann really stirred the pot by falsely suggesting the HPV vaccine causes mental retardation.
"She told me her daughter suffered mental retardation as a result of that vaccine," Bachmann told Fox News after being approached by a mother who reported her daughter's mental condition stemmed from being vaccinated for HPV. … "There are very dangerous consequences."
  HOWSTUFFWORKS: Should You Get Your Teen the HPV Vaccine?
Contrary to Bachmann's remarks, there is no scientific evidence linking the vaccine — or any other vaccine, for that matter — to mental retardation.
Politifact also examined the evidence of Bachmann's claims, rendering her conclusions false based on studies, reports and expert testimony confirming the two HPV vaccines' safety. In addition, the American Academy of Pediatrics issued a statement to address the false claims.
Of course, vaccines aren't always free of side effects, since people's immune systems and bodies may react differently. Doctors understand this, and the government supports a program to report negative health effects that people think are associated with a given vaccine.
But admitting that vaccines may bring about varying reactions in some — fever, pain or swelling — isn't anywhere close to suggesting they cause long-term mental health problems, such as retardation.
HPV is the most common sexually transmitted infection in the country, with some strains causing cervical, anal, penile, vaginal and throat cancers.
Here are some facts on this complex personal health topic:
Most strains of HPV that can cause cancer are spread through vaginal or anal sex, affecting both men and women. Certain strains cause genital warts as well. Most infections, however, come and go without a person knowing it.

Cervical dysplasia

The Centers for Disease Control and Prevention estimates that

Approximately

Two HPV vaccines, Gardasil and Cervarix, are highly effective in preventing two cancer-causing strains from taking hold. Though girls and young women are more encouraged to get vaccinated, experts recommend the same for boys and young men, too.
Research the CDC's page on the vaccine or contact your doctor if you have questions about the vaccine for you or your child.
Photo: Rep. Michele Bachmann. Credit: Flickr