Why Are Coyotes Running Loose in Chicago?
A coyote videotaped wandering through the streets of Chicago poses no threat to humans and was even on the "job," according to an animal welfare official.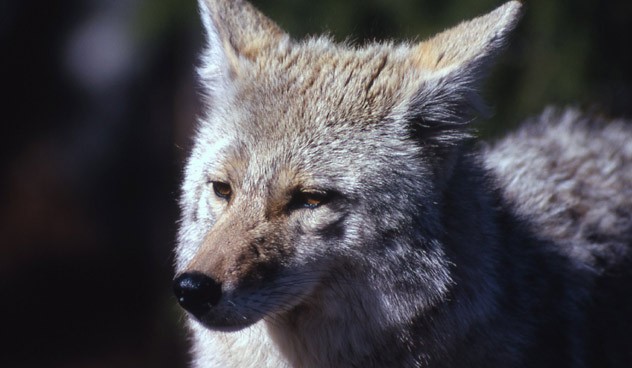 A coyote running loose through the streets of Chicago was on the "job," according to one animal welfare official there who says the coyote poses no threat to pedestrians.
Brad Block, a supervisor for the Chicago Commission on Animal Care and Control, was quoted by Chicago Breaking News Center as saying: "He's (the coyote) not a threat. … He's not going to pick up your children. His job is to deal with all of the nuisance problems, like mice, rats and rabbits."
SEE ALSO: Coyotes Love New York Too
You can see the coyote running down State Street in this video, which was shot on November 14.
Treehugger points out that this coyote is likely one from the The Cook County, Illinois, Coyote Project. According to the project's website, the goal is to capture coyotes in urban areas, outfit them with radio collars and then re-release them to study where they go and other behavioral patterns gleaned from the transmitted data.
The website continues:
Through 2008, we have captured over 300 coyotes and radio-collared over 250 so far, making this the largest urban study of coyotes in the world. We have tracked the coyotes day and night and located the collared coyotes more than 40,000 times. This allows us to peek into the hidden lives of urban coyotes. We use results from this unique project to answer common questions regarding coyotes in urban areas. Many aspects of coyote ecology have direct management implications. Although our study was focused on Cook County, Illinois, we believe the things we have learned about coyotes and people living together are indicative of many metropolitan areas in the Midwest and eastern United States.
Photographs posted at the Urban Coyote Ecology and Management website indicate that the coyotes in the study are examined for potential health problems, so hopefully the videotaped coyote was at least in good health.
The coyotes were going into Chicago anyway, so I suppose the present study isn't posing any further threats, and instead may be helping to keep the coyote populations there healthy and somewhat in check.
SEE ALSO: Coyote + Wolf = Big, Carnivorous Coywolf
On the other hand, the coyotes themselves should be safer in less populated, wilderness areas. I wouldn't feel comfortable walking down a city street alone with a nearby wild coyote on the loose. Would you?
More information about the growing coyote population in the Chicago area, and how you can protect yourself and your pets from coyotes, is at this Illinois Department of Natural Resources page.
Photo credit: National Park Foundation