Where's That Music Coming From? Your Grill!
This dental jewelry vibrates music through the teeth to the ear drum.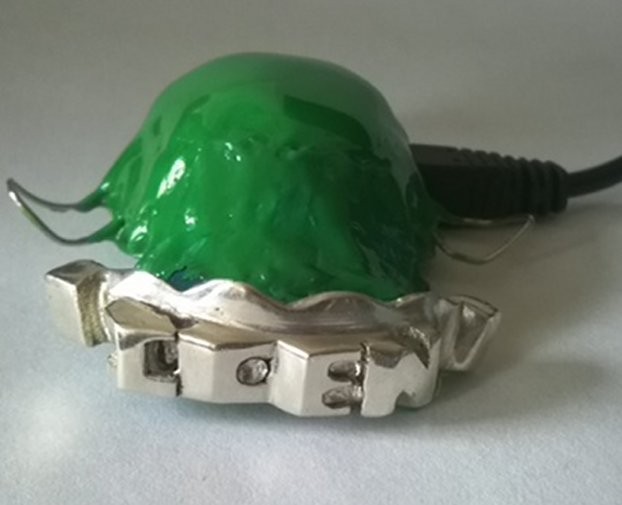 As practical as a music system in your barbecue grill might be, Play-A-Grill is not for the Weber. It's for your mouth. This little gizmo is an MP3 player embedded in dental jewelry — known as a "grill" in hip hop culture. Designed by Aisen Chacin, from Parsons The New School for Design in New York, the music-playing tooth bling vibrates on the wearer's teeth through bone conduction. These vibrations move through the skull and make their way to the eardrum.
"Grills are worn over teeth — a perfect opportunity to make an arbitrary music object the player itself through bone conduction," Chacin told Discovery News.
The vibrating motor is attached to the MP3 player through a headphone jack. The actual player sits on the roof of the mouth and is controlled by the tongue. Chacin presented the device at the New Interfaces for Musical Expression conference last week, saying that it "attempts to provide a display that challenges our perception of listening, altering the body's natural sound output and relocating as an input."