Where to Go to Exercise Your Inner Chef
So you love food, eating, and cooking for friends and family--and you entertain fantasies of working on the line behind a great chef or even opening your own restaurant. You're not alone: America's obsession with food has been steadily spreading and, for many people, this has led to a dream of changing careers and entering [...]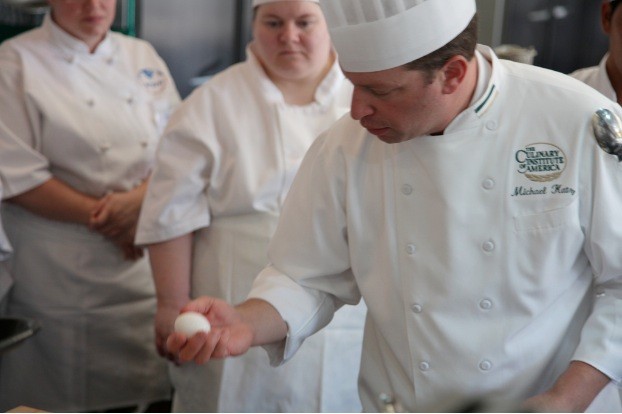 So you love food, eating, and cooking for friends and family—and you entertain fantasies of working on the line behind a great chef or even opening your own restaurant. You're not alone: America's obsession with food has been steadily spreading and, for many people, this has led to a dream of changing careers and entering the culinary industry.
READ MORE: 5 Foodie Destinations Kids will Love
For most of us, however, the long hours would pose a problem for our families—not to mention the decades-long interships required to build the experience demanded by the world's best chefs.
This reality, however, doesn't mean we can't indulge our chef. Indeed, your next vacation—or even long weekend—could be spent training with some of the most respected instructors in the field, at one of the country's most highly regarded cooking schools.
READ MORE: 7 Ultimate Destinations for Booze Aficionados
The Culinary Institute of America, better known as the CIA, offers "Boot Camps" for advanced home cooks in a variety of locations. Ranging from two to five days, the camps focus on specific topics—like baking, food science, Asian cuisine, and bistro cooking—and take place in the actual CIA classrooms in New York, California, and Texas.
Is it the same thing as dramatically changing the course of your life and pursuing your dream? Perhaps not, but it is a great way to indulge your passion and learn some new skills and techniques too.