What's Your City's Bike Score?
Cities get rated on bike infrastructure, hilliness and amenities. How bike-friendly does your city need to be?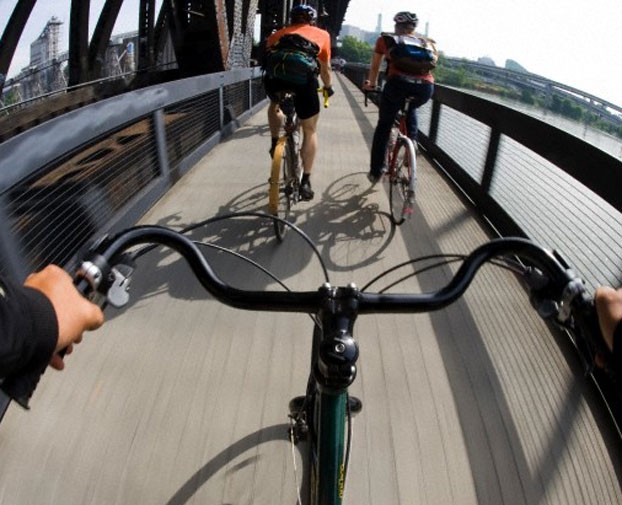 If you've been house-hunting recently, you've probably heard of the Walk Score, which lets you know how far you'll have to hike from your new home to schools, transit stops, lattes, etc. Now you can also find out how easy your bike commute will be.
The Seattle startup company launched Bike Score this week, timing the release to coincide with National Bike Month and Bike to Work Week (May 14-18).
Walk Score relied on user suggestions to develop guidelines for ranking cities' bikeability, and came up with the following formula:
"Bike Score provides a 0-100 rating of the bikeability of a location based on the availability of bike infrastructure (lanes and trails), the hilliness of the area, amenities and road connectivity, and the number of bike commuters. The Bike Score for a city is then calculated by applying the Bike Score algorithm block-by-block throughout the city and weighting the scores by population density. Cities with scores of 70 or higher are considered to be very bikeable, cities with scores between 50 and 69 are bikeable, and cities with scores below 50 are somewhat bikeable."
Of course, to bike commuters, the rankings also represent bragging rights. Not surprisingly, Minneapolis and Portland earn top spots. Here's the rundown: 1. Minneapolis (Bike Score: 79) 2. Portland (Bike Score: 70) 3. San Francisco (Bike Score: 70) 4. Boston (Bike Score: 68) 5. Madison (Bike Score: 67) 6. Washington, D.C. (Bike Score: 65) 7. Seattle (Bike Score: 64) 8. Tucson (Bike Score: 64) 9. New York (Bike Score: 62) 10. Chicago (Bike Score: 62)
"There's no doubt that Bike Score will add to the growing number of riders in these leading cities by helping everyday cyclists, and those who want to give biking a try, find bikeable neighborhoods and commutes," said Andy Clarke, president of the League of American Bicyclists, sponsor of Bike to Work Week and the Bicycle Friendly America program.