What Is Wrong With Lady Gaga's Hip?
Lady Gaga's hip injury is common for athletes and will require arthroscopic surgery to repair it. ->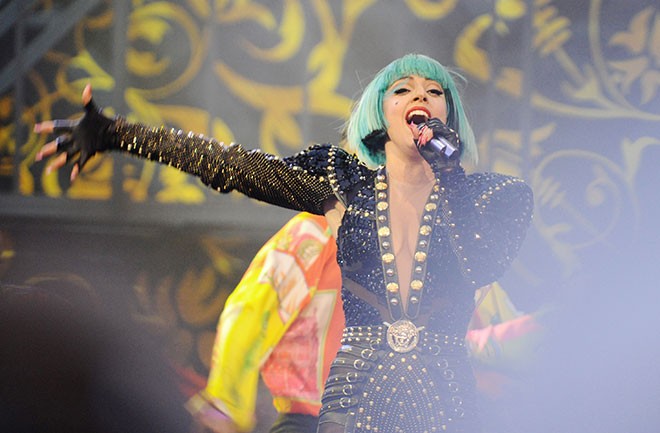 A tear in Lady Gaga's hip tissue has forced her to cancel the rest of her Born This Way Ball tour.
The condition is called a hip labral tear; according to the Mayo Clinic, the labrum is a ring of soft tissue that outlines the socket of the hip joint and keeps the ball at the top of the femur in place.
DNEWS: Gay? You Were Born This Way!
Gaga said she was able to hide the condition for a while, but now needs arthroscopic surgery to repair it. The condition often affects athletes and dancers who do a lot of repetitive motions and is more common in women. Up to 22 percent of athletes with groin pain have a labral tear, according to WebMD. While the tear can be unnoticeable, it sometimes causes pain, stiffness or a catching sensation.
"Athletes who are doing twisting sports or rotating their hips out a lot, like hockey goalies, (tend to get this injury)," Dr. Alexis Colvin, an orthopedic surgeon who specializes in sports medicine at the Icahn School of Medicine at Mt. Sinai in New York City, told MTV. "It could be from repeated twisting and turning from dancing. She's like an athlete, but she sings."
NEWS: Beyonce and the Art of Lip-Syncing
Surgery can involve removing the torn piece of tissue or sewing it back together. Physical therapy is also often recommended. Recovery takes 4 to 6 months,and usually involves a few weeks on crutches, prompting the cancellation of the remainder of the tour. Initially, only a few shows had been postponed.
"After additional tests this morning to review the severity of the issue, it has been determined that Lady Gaga has a labral tear of the right hip," Live Nation said in a release. "She will need surgery to repair the problem, followed by strict down time to recover. This unfortunately, will force her to cancel the tour so she can heal."
Photo: Arthur Mola/Getty Images