There are many different shades of "green" when it comes to jobs, but for the 9 percent of Americans out of work, the definition matters less than the availability of work.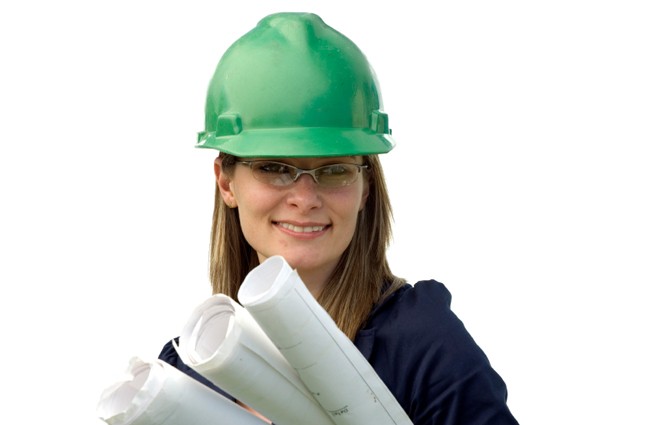 If you're looking for a definition of "green jobs," you might think the Green Jobs Act, which Congress passed in 2007, would be a good place to start.
Try again.
The Green Jobs Act allocated $500 million of federal stimulus funds to train workers for energy efficiency and renewable energy sectors. Yet nowhere does the legislation precisely define what constitutes a green job.
Despite all we hear about green jobs from politicians, economists, environmental advocates and others, there isn't a broad agreement on what these highly touted jobs are in the first place.
Related Links:
Clean Water is the New Green Collar Job

Slideshow: Top 5 High-Speed Rail Jobs

White House to Install Solar Panels

Wide Angle: Solar Power
"The reason there isn't yet a consensus on the definition of 'green jobs' is that the (green jobs) movement really didn't start with economists and statisticians," said Michelle Melton, a research analyst at Georgetown University's Center on Education and the Workforce. "It wasn't a need of the government, either. It came from an advocacy movement, and now that it's gained currency everyone has to step back and say 'OK, what do we really mean?'"
Different Shades of Green
Melton's research focuses on sifting through the mixed messages and measurements to develop concrete concepts of both since different stakeholders see different shades of green jobs.
While the Department of Energy interprets "green" as solar panel manufacturing and other occupations within the energy efficiency and renewable energy sectors, the Occupational Information Network embraces a broader green spectrum that includes mass transit construction, agriculture and education.
Melton predicts the Bureau of Labor Statistics (BLS) will ultimately set the standard. The agency has undertaken a multiyear initiative to accurately quantify and analyze the green workforce and industries in the United States. Those findings should establish the go-to green job criteria.
The BLS currently classifies green jobs based on whether the employer produces green goods or services, or the employees' duties help minimize  businesses' environmental impact.
Even still, pinpointing green jobs can get tricky.
More From HowStuffWorks:
What are Green Colar Jobs?

How to Do a Local Job Search

How Employment Agencies Work

10 Questions to Ask at a Job Fair
Does the employee handling toxic chemicals that go into the lithium-ion batteries powering hybrid cars qualify as green? Is a secretary at a recycling plant greener than a secretary at a coal plant?
"There's a lot of room for interpretation at this point (regarding whether employers are 'greenwashing')," Melton said. "In this world, nothing is settled yet, with  the exception of LEED standards and Energy Star, and is therefore up for creative interpretation — is 20 percent less plastic in a bottle more green?  Or are any plastic bottles at all not green?"
Ultimately, Definition Isn't As Important As the Job
For the 9 percent of Americans out of work, what defines green jobs probably matters far less than how many are out there. 
Even with generous federal investment, such as the $500 million Green Jobs Act, the green economy hasn't bloomed overnight.
"Very, very few jobs are 100 percent green by any definition," said Jeff Strohl, director of Georgetown's Center on Education and the Workforce. "Only 1 or 2 percent of the workforce is really green jobs, and it's not even clear if those are 100 percent green."
But with a standardized definition of green jobs that can directly influence workforce training programs and education, Strohl expects the employment outlook to brighten.
"As we green the economy, we'll begin to see each industry identifying green skills and tasks, and I'd bet in 10 years there's going to one (employee) whose responsibilities will be those green tasks," Strohl said. "In the short-term (green training) is going to become one of the prerequisites of getting a job."