Weekend of Innovation: Toyota Tech Repurposed for Good
Five technologies, five ideas and five winners.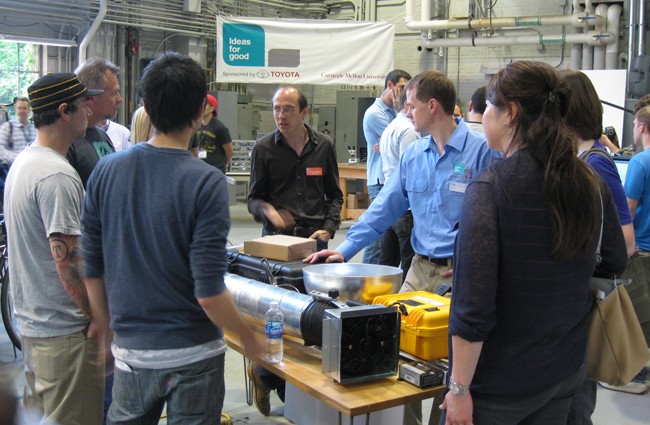 Have you seen the commercial where a man wonders if it would be possible to put Toyota's hybrid synergy drive technology (the system that converts braking energy into electricity) on rollercoaster cars? (If not you can watch the Youtube video here.) He muses that such an innovation could lead to the world's first self-sustaining amusement park.
Repurposing a Toyota car technology for some other use was the idea behind their Ideas for Good campaign. Last fall, the company solicited ideas from everyday people about how to turn any of five different technologies into some other innovation. Five winners were announced May 9, 2011, and this past weekend those winners participated in a Prototype Weekend at Carnegie Mellon University near Pittsburgh, Pa., to turn their ideas into reality. I went to see what they had proposed and watch them work on their prototypes.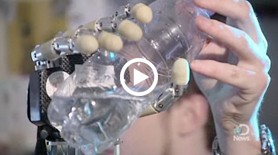 DNEWS VIDEO: IS IT FUTURE YET?
First, let me introduce the winners and their ideas. And then tomorrow, I'll tell you a little more about my experience.
HOWSTUFFWORKS: Build a Better Fire Truck
There was Stu, who proposed using Toyota's injury simulation software called "Total Human Model for Safety" to improve bicycle helmets. Right now, bike helmets are designed to protect a head from a critical injury during a crash. But simulating different kinds of crashes could lead to helmets that protect better in various situations or for different ages.
Next, there was Tim (blue shirt in photo above), who used Toyota's Solar-Powered Ventilation System, which uses solar energy to keep an electric fan running while a car is parked, to invent a device that ventilates cooking fumes and smoke from indoor fires. Such fires are common in impoverished areas, where people do not have gas or electric stoves.
Meet Birken, who used the Hybrid Synergy Drive mentioned in the commercial to reconfigure gym equipment so that it generates electricity during a workout. We've already heard about bicycles that generate power as you ride them, but think of all of the other equipment and moves — the pulldown machine, the leg press, the bicep curler, the leg extensions — going to waste.
Then there's Fran, who was inspired by his son to propose that Toyota use it's Advanced Parking Guidance System — which uses sensors, cameras and software to park a car — to accurately position a firetruck's ladder against a building. As you can imagine, firefighters are under a great deal of pressure to deal with an emergency situation as quickly as possible. Fran told me a robotic ladder capable of positioning itself could free up firefighters to think about more important things, like saving a life.
Lastly, there was David, who thought that Toyota's touch-activated display system called Touch Tracer Display — which allows drivers to control systems in the car without taking their eyes of the road — could be used to control a computer mouse, keyboard and numerical pad from an ergonomic, dome-shaped keypad.
For their ideas, the winners (who all got a Toyota Highlander) spent the weekend with experts from Carnegie Mellon University spinoff, DeepLocal, a modern "do anything" lab that bridges online worlds with real ones. And each winner and his team were all given advice by a selection of "gurus," including Keith Grossman, associate publisher of Wired; Joel D. Stitzel, associate professor of biomedical engineering at Wake Forest University School of Medicine; Jacob Ward, West Coast bureau chief for Popular Science; Grace Hawthorn consulting associate professor at the Hasso Plattner Institute of Design at Stanford; and industrial designer, Josh Morenstein of Fuseproject.
Credit: Tracy Staedter, Discovery News