Web App Tracks Exploding Colorado Wildfire
A new Web-based app compiles tweets about the Waldo Canyon fire raging in Colorado Springs.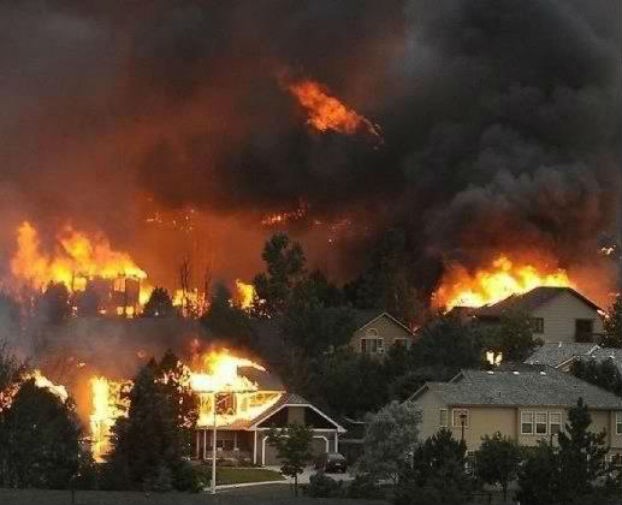 The Waldo Canyon wildfire that exploded into Colorado Springs this week created Jerry Bruckheimer-esque scenes. The fire has already claimed about 300 houses and displaced thousands of people. A local computer programmer hoping to help just released a Web-based app that organizes the onslaught of fire-related updates.
Colorado Springs resident and 20-year-old computer programmer Robbie Trencheny lives about five miles from the fire. He told CNN's Amy Gahran that as an avid Twitter user he wanted to make it easier for residents to keep up with news about the fire. So he and another programmer, Scott Siebold, spent less than an hour coding a Web-based app to do that.
"We figured we'd use our tech skills to help, since not many people in Colorado Springs have the skills to do this quickly," he told Gahran.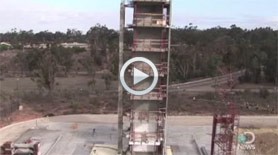 DNEWS VIDEO: Earthquake Shake Table Rocks Buildings
The result is the Waldo Canyon Fire Tracker. Instead of an app that you have to download, it's a Web page that displays tweets containing hashtags such as #WaldoCanyonFire in the middle, posted photos on the left column and official messages to the right. Preferences can be set to show or not show retweets, to pause the updates, and enable sound to indicate new tweets. Official updates will ding no matter what your sound preferences.
HOWSTUFFWORKS: Can You Really Fight Fire with Fire?
I loaded the app about an hour ago and so far it's been interesting to watch, and it's easy to see how this page could be more useful than downloadable apps like HootSuite or TweetDeck that allow you to track a hashtag. With TweetDeck I'm only able to get a single column of #WaldoCanyonFire tweets.
The Waldo Canyon Fire Tracker isn't perfect. In Chrome, the center column tweets started bleeding into the right-hand column with official messages and enabling sound didn't always work. That said, for spending 45 minutes coding while the fire only got closer, it's still a potentially helpful app. The programmers told CNN they're going to continue working on it and might add pages for other fires in the state.
Beyond this Web-based app, there are several other real-time applications that help users track wildfires. The Geospatial Multi-Agency Coordination Group (GeoMAC) is an Internet-based mapping app that shows fires nationwide in its viewer. You can jump to a specific fire and zoom into satellite images. But nothing really conveys the enormity of this natural disaster like the photos being posted to social media sites. See this.
Credit: A photo of Waldo Canyon wildfire invading Colorado Springs that appeared in a new Web app that tracks it. Credit: Twitter user @ZombieStephi