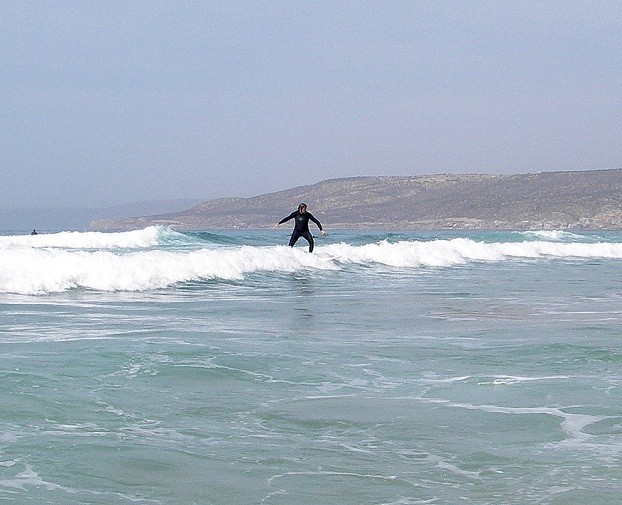 Surfing in Taghazout, Morocco.
Surfing is among the most exhilarating of sports; the connection with the ocean, the speed, and the joy of catching the perfect wave are hard to beat. But it can also be dangerous, especially if you don't know what you're doing. If you're a pro looking for the ride of a lifetime, you need the world's biggest waves. But if you're a beginner or traveling with kids, you need something entirely different. For a great time, waves that are made for learning to ride and a host of surf schools to help you and the little ones learn to hang ten, head to Taghazout, Morocco.
The North African's Atlantic Coast is an up-and-coming surf spot, known for its consistent waves, warm weather and a vibrant culture that features much better food than Southern California. Taghazout is a small fishing village with a growing tourism industry, largely due to the area's increasing popularity as a surf locale.
Devil's Rock surf camp offers guided tours to top spots for more advanced surfers, as well as courses for beginners.For just $550, you can get a hotel room for a week, a rented board, transport and six days of lessons. Or you can try Surf Town Morocco, which offers a similar package for a bit less: $490.
There are other schools and hotels in the area, be sure to check them out if you're thinking of going. While flying your family to Morocco will cost you more than a trip within the US, you and your kids will get to experience a fun and foreign culture, great food, great waves, and will surely come home with surf skills as well as some stories to tell.