Virtual Reality Is a National Security Threat
Sophisticated technologies bought and used by the good guys can be just as easily bought and used by the bad guys.
U.S. intelligence officials say artificial intelligence, virtual reality and gene-editing pose just as much of a national security threat as Middle Eastern terrorist groups, Chinese hackers and Russian spies.
The warning comes from James Clapper, Director of National Intelligence, who released his unclassified report on national security threats to Congress this week.
Experts say these emerging, and in some cases already commercialized, technologies are particularly dangerous because they are dual-use, meaning they have both both military and commercial applications. VR can be used to enhance the video game experience, as well as train jet fighter pilots, for example.
Dual use can also mean good and bad, said Daniel Gerstein, senior analyst at the Rand Corporation and a former under secretary at the Department of Homeland Security
"Imagine if a terrorist could get a hold of these technologies and conduct virtual rehearsals of an attack?" he said.
Because these technologies can be used in dangerous ways, said Gerstein, you have to think about them as potential threats and how they might contribute to risks we could face.
Gerstein mentioned apps that turn a smartphone into a ballistic rangefinder to help launch weapons, or facial recognition systems that make going undercover almost impossible.
"If everybody's face is recognized," he said, "it's hard to put in a covert team."
In his report, Clapper noted that the so-called "Internet of things," which connects our homes and offices to Internet-based sensors, could also be used by nefarious groups.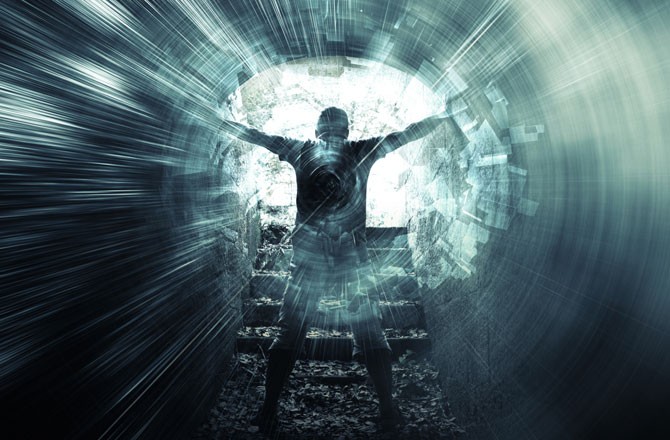 Thinkstock
"Devices, designed and fielded with minimal security requirements and testing, and an ever-increasing complexity of networks, could lead to widespread vulnerabilities in civilian infrastructures and U.S. Government systems," the report stated.
What these technologies have in common is that they are powerful, easy to obtain and easy to operate, according to Peter W. Singer, senior fellow at the New America Foundation and author of "Ghost Fleet: A Novel of the Next World War."
"In the past, if there was some kind of game-changing technology or disruptive, revolutionary technology, it was something that required a massive amount of resources not just to obtain, but also to use effectively," Singer said. "But when you look at so many technologies -- cyberwarfare, robotics, biotech -- they have much lower barriers to entry."
That means that the ability to control these technologies, for good or evil, is much more widespread, than say, the ability to make a nuclear weapon. Military technologies used to be developed in Pentagon-funded secret labs. Now they come from university or corporate research centers, Singer said, and are published in open-source journals.
The time when the Pentagon enjoyed technological superiority over its foes may be coming to end.
Military planners once develop technologies that allowed them to stay ahead, Singer said. "But now the other side has access to it. This thing that was going to give you an edge, now they can use it too."
For the near future, that edge has two sides.
"The consequences of innovation and increased reliance on information technology in the next few years on both our society's way of life in general and how we in the Intelligence Community specifically perform our mission will probably be far greater in scope and impact than ever," the report stated.