Vintage Fighters Take Flight at the American Airpower Museum
Before there were supersonic fighter jets, with sophisticated electronics and computer guidance systems, our flying aces engaging in combat in single engine prop planes, assisted by little more than their skill and bravery. While those pilots are no longer taking to the skies, you can still see their vintage planes up close on the ground, [...]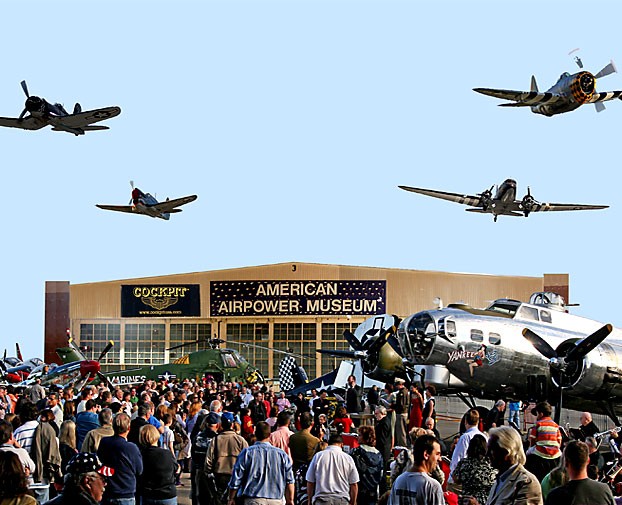 Photos: American Airppower Museum
Before there were supersonic fighter jets, with sophisticated electronics and computer guidance systems, our flying aces engaging in combat in single engine prop planes, assisted by little more than their skill and bravery.
While those pilots are no longer taking to the skies, you can still see their vintage planes up close on the ground, and in the air, at the American Airpower Museum. Located at the Republic Airport in Farmingdale, NY, the AAM celebrates our military heritage with their fleet of flight-ready historic fighters and bombers.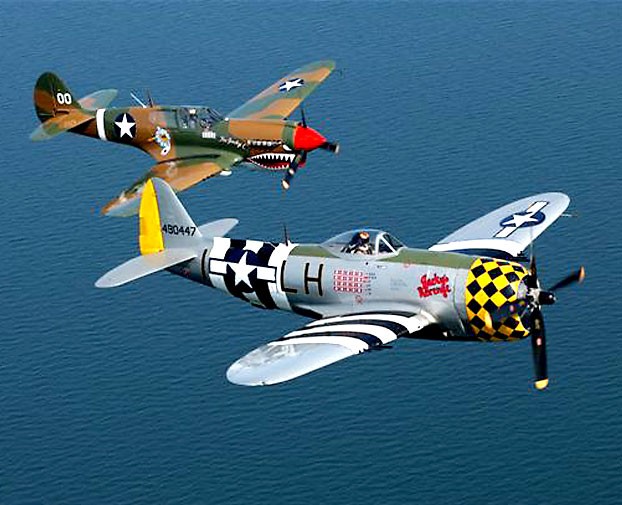 P-40 Warhawk and P-47 in formation
Taking to the very runways and hangars that dispatched P-47's off to war some sixty years ago, the museum's vintage aircraft recreate those turbulent years and allow us to watch these planes in their natural environment – the air.  Its flying squadron includes the P-40, the Avenger, the B-25, the P-47 Thunderbolt, T6 Texans, the P-51 Mustang and more.  All taking to the skies.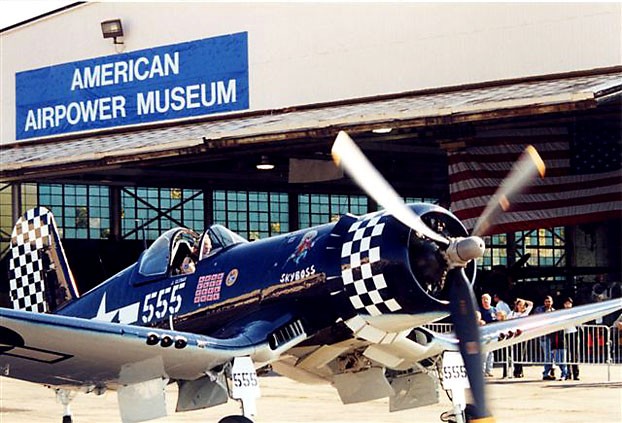 A Corsair in front of the AAM hangar
And if you're looking for the ultimate in getting up-close-and-personal with these aircraft, the museum can give you the "D-Day Flight Experience." Just become a museum friend at the $300 level and you can join Airborne re-enactors on a C-47 flight where you'll experience the impression of  joining them in jumping over Normandy to hold objectives on the morning of D-Day. All you'll need now is a cool nickname.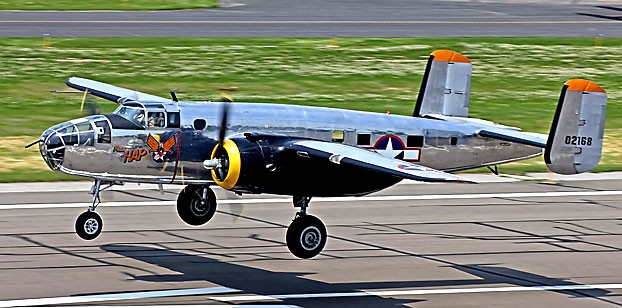 The B-52 Miss Hap takes off