Video Games Boost Head Shot Accuracy
A study finds that violent shooting games make people better shots and more aggressive ones.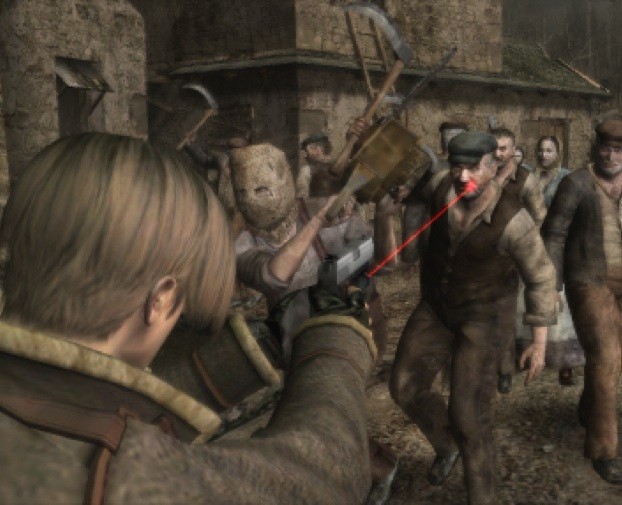 On the fourth day of his trial, Anders Behring Breivik, the man behind Norway's July 2011 massacre, told the court that he practiced shooting a gun using a "holographic aiming device," while playing Call of Duty: Modern Warfare. Now, a new study from Ohio State University supports the notion that playing violent video games improves firing accuracy.
The research team asked a group of 151 college students to complete a questionnaire that was used to  measure their aggression levels and their attitude toward guns. They were also asked about their firearms training, favorite video games and how often they played them.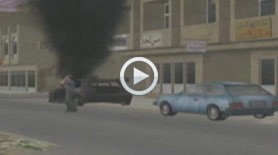 WATCH VIDEO: Therapeutic War Games Helps Iraq Vets
Next, they spent 20 minutes playing one of three different games: Resident Evil 4, a shooting game with realistic human targets that rewards head shots; the target practice game in Wii Play with bull's-eye targets or Super Mario Galaxy, a nonviolent, non-shooting game. For the two shooters, the students played with a standard controller including a joystick, or used a pistol-shaped controller. 
After playing the video games, the participants were given a training pistol with the same weight and recoil as a real 9mm semi-automatic. The bullets were training rounds, made of rubber and coated in Velcro. Each person shot 16 rounds at a 6-foot tall, male-shaped mannequin covered in Velcro, 20 feet away. (Everyone was told how to use the gun safely).
Those who used a pistol-shaped controller in the shooting video game with human targets had 99 percent more completed head shots to the mannequin using a real gun than did participants who played other video games, as well as 33 percent more shots that hit other parts of the body. Participants who reported in their questionnaire as habitually playing violent shooting games were more accurate than others when shooting at the mannequin, and made more head shots.
BLOG: Cybercycling Yields Benefits For Body And Brain
The Resident Evil 4 players who used the pistol-shaped controller had the most shots to the mannequin, averaging six to the body and seven to the head. The Super Mario players averaged about two head shots with four to other parts of the body. The other players – including those that used a standard controller with Resident Evil – fell between those figures.
Even when one accounted for differing levels of aggressiveness and firearms training, the differences between groups stayed constant.
The study shows why the military and some police departments, for instance, use video games to train soldiers and officers to shoot. The surprising thing is just how little exposure to the game is needed to improve accuracy and raise the percentage of head shots.
So does this mean games make people more violent? Not necessarily.Although Anders Behring Breivik wrote that he saw Modern Warfare 2 as a "training-simulation," his motivation for shooting 69 people had little to do with the game itself.