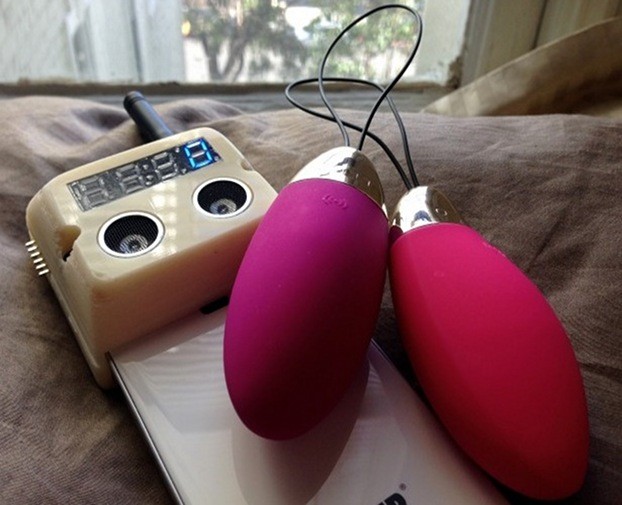 Most hacks are done in the name of hacking with the end result rarely being put to good use, if ever leading to an orgasm. With a simple declaration, one woman took matters into her own hands by removing them from the equation. Her goal: create a hands-free vibrator.
"I wanted to hack something I actually use: my vagina," writes Beth, author of Scanlime, a blog documenting her forays into improvisational engineering.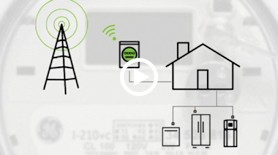 DNEWS VIDEO: Gadgets and Gizmos
Using a sonar sensor and Arduino software, Beth created a haptic device with two parts: a transmitter that wirelesslessly links up with the vibrator on the receiving end. Here's how she describes it:
The two black circles are ultrasonic transducers. One of them transmits short "chirps" at a frequency too high for humans to hear. The other listens for echoes. The 4-digit display gives another satisfying bit of feedback, in visceral high-contrast blue LED light. The external antenna gives it quite a bit more radio range than the original remote, and the exposed serial port on the left makes it easy to reprogram the remote using the
Additionally, Beth says the toy becomes more than the sum of its parts and begins to enter the realm of virtual reality:
This toy serves as a kind of analog bridge between two remote spaces: the column of ultrasonically oscillating air in front of the remote, and whatever body part happens to be in contact with the vibrator. Touch that invisible space above the remote, and the vibrator touches you. In fact, it does start to feel like there's a palpable object in space above the remote's sensors. Move your body close to it and it reacts. Press into it lightly, or tease the edges. Flick your hand through it, or make graceful waves back and forth. You can use your whole body to touch it, almost like a big fuzzy vibrating cone floating in air.
BLOG: Facebook More Tantalizing Than Sex
Check out Beth's tutorial video below to see what all the buzz is about. For those of you hoping the tutorial strays into more intimate territory, keep hoping. However, if you're arroused by dinnerware, then you might want to dim the lights and draw the curtains.