Veterans to Help Restore Rivers
A new program in California is putting veterans to work helping to restore fish habitats and monitoring river restoration sites.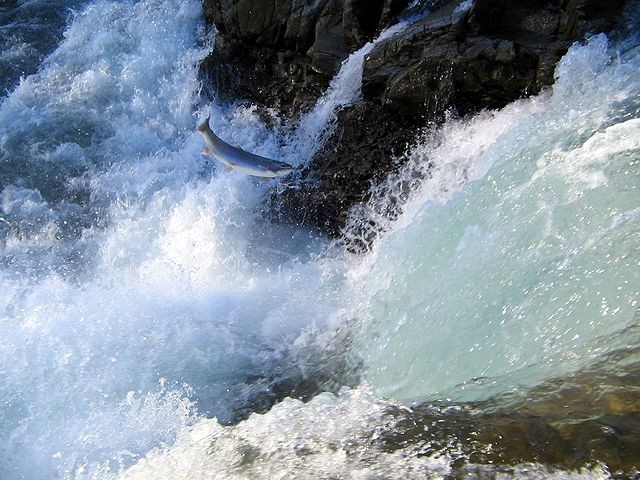 Military veterans returning home will soon help fish return home to the waters of California in a new program initiated by NOAA, the California Conservation Corps, and California's Department of Fish and Game. 
"This is a win-win for everyone," said Eric Schwaab, NOAA's assistant administrator for fisheries in a press release. "Military veterans have tremendous skills to offer, and by helping to restore fish habitats they will be supporting the important role of commercial and recreational fishing in the economy. Restoration jobs pay dividends twice, first because they put people to work immediately, and then because restoration benefits our fisheries, tourism, and coastal communities for years to come."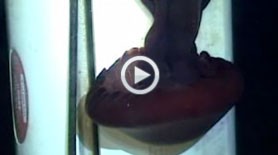 WATCH VIDEO: Scientists in the Gulf of Mexico caught a stygiomedusa gigantea,  a rare, gigantic jellyfish, on video for the first time.
Coho salmon, Chinook, and steelhead trout in northern California will be some of the first species to benefit from the vets' assistance. After a month of paid training in data collection and aquatic ecosystem evaluation, veterans will begin monitoring river restoration sites in Humboldt, Del Norte, and Mendocino counties. As the fish return to those waters, vets will help maintain the species' spawning and rearing habitat.
The Coho salmon in central California is listed as endangered under the U.S. Endangered Species Act. Although the species ranges across the Pacific and is extensively fished in Alaska and Japan, the fish's population in California is declining and in danger of disappearing.
Interested veterans still have time to apply by contacting the California Conservation Corps' Tina Ratcliff at 916-341-3123 or tina.ratcliff@ccc.ca.gov before training begins on Monday, September 17.
IMAGE:
A salmon attempting to jump over some rapids at Moricetown Canyon in British Columbia, Canada. (Jerome Charaoui, Wikimedia Commons)