Versatile Solar Votive Adds a Touch of Romance
A full day of sun offers several hours of warm, inviting, off-the-grid glow.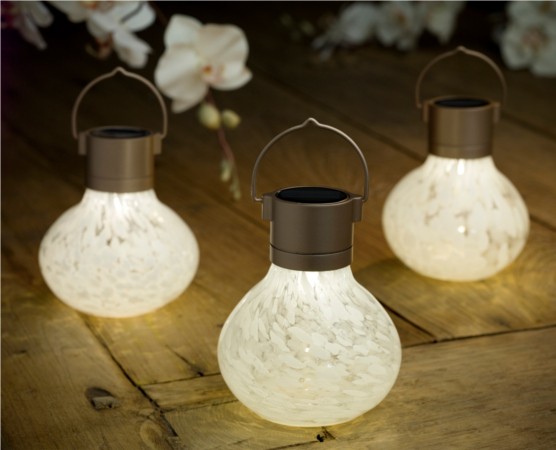 Solar Tea Lantern: $24.99
Catch rays during the day, hang out at night and get lit. That's what Allsop Home and Garden's Solar Tea Lantern does. Just switch on the environmentally friendly votive, leave it in direct sunlight and — like those solar yard spike-lights — it continually does its thing. Six to eight hours in the sun will fully (re)charge the already installed 1.2 volt, 40 mAh coin battery and produce about four hours worth of nice outdoor mood lighting. But it works off a partial charge too, for shorter moods.
The lantern, 6 1/2 inches tall and 5 inches wide, is crafted with hand-blown glass and embedded with white glass and luminescence. Its flattened bottom makes it stable on a table. It's easy to hang or carry. And staircases and gardens also make lovely spots. Wherever you place it, the high-powered "warm white" LED will add a romantic ambience day and night.