Valentine's Day Survival Guide: Stuff to Get--and Avoid--Whether You're Coupling or Stag
This time of year, stores are decked in pink and red hearts, reminding us that the 14th of February is a day to celebrate love with greeting cards, roses and chocolates. But just because corporate America tells you something is the perfect V-Day gift doesn't mean it's true. We present our Valentine's survival guide -- [...]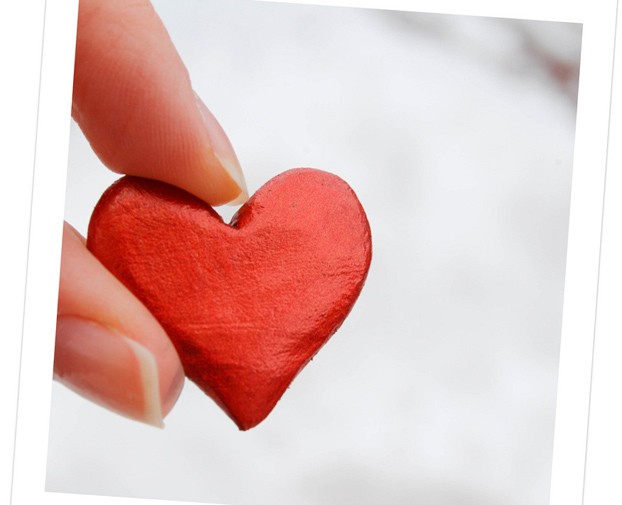 Valentine's Gone Wrong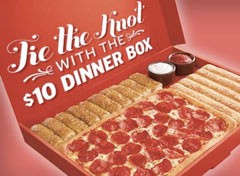 Image: Pizza Hut
Proposal in a pizza box
To celebrate the holiday of love, Pizza Hut kicked off a new promotion: a $10 dinner box to tie the knot. The package includes a red ruby ring, fireworks show, limo service, photographer, flowers, videographer and of course its famous $10 dinner box (which includes a 10-inch rectangular pizza, five bread sticks and 10 cinnamon sticks) — available to 10 lucky couples for $10,010, plus tax. The tie-the-knot deal is available for purchase through Feb. 14, but buyers only have until the end of March to pop the question.
Wedding at McDonald's
Nothing quite says romance like fast food (not really). Before Pizza Hut began offering its proposal package, McDonald's was already in the wedding game. In Hong Kong, the chain restaurant began selling affordable wedding packages, with such fare as an apple pie wedding cake. But at the family-friend eatery, you can't expect an open bar. Your drink choices are milk shakes and soda.
Love in a Wastewater Plant?
The Newtown Creek Wastewater treatment plant in New York has an interesting idea for a romantic getaway: a tour of the sewage facility. The tour leads guests through the plant's digester, which, like a human stomach, breaks down noxious waste into harmless sludge and gas. "We end it on top of the digester eggs with not only a beautiful view of the Manhattan skyline, but the entire 53-acre Newtown plant," the plant superintendent said.
Gifts for Sharing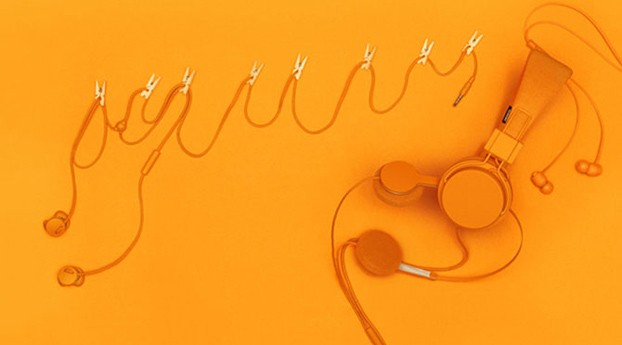 Sharing music
Urbanear Plattan headphones are known for two things: the expressive array of colors they come in and their sharing port. On one of the cups, a fabric cord connects the headphones to the music player; on the other, there's a ZoundPlug that allows another user — your special somebody, for instance — to jam alongside you. After all, listening to music is a social activity.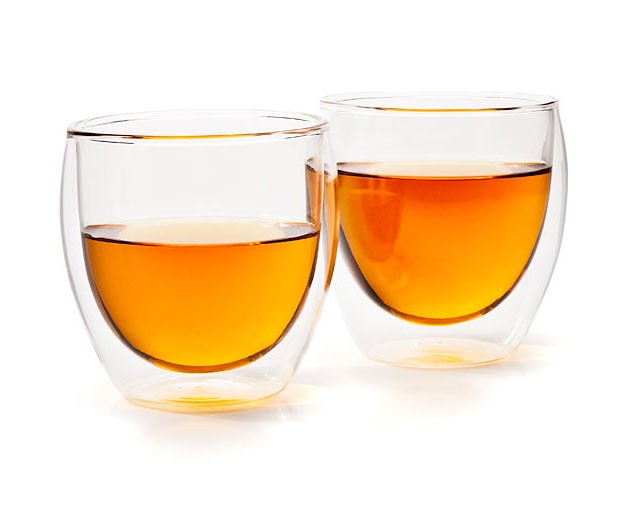 Double the fun with double-walled tumblers
Like the Urbanear Plattan headphones, Bodum's tumblers emphasize a pair of people sharing experiences together. These double-walled glasses available on ThinkGeek are highly practical, keeping cold drinks cold and hot drinks hot. The thermal effect of the double wall prevents condensation and excess heat from accumulating at the service. Plus, the glassware makes it look like your drink is floating.
Going at it solo
Finding love at the slopes
If you're stag on Valentine's Day this year, finding a date can be as simple as hitting the slopes. In the Jackson, N.H. ski area, a chairlift speed dating event matches up skiers and riders — "Whether you choose to ski down with him or her is entirely up to you," the Boston Globe reported. Black Mountain's "lift of love" will also be aided by "self-proclaimed 'love consultants'" who will offer dating advice.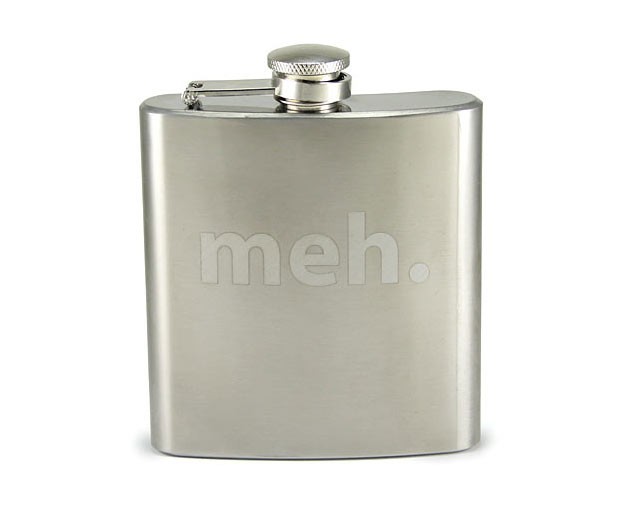 Image: ThinkGeek
Finding consolation
Or, perhaps the appropriately titled "The Meh. Flask" from ThinkGeek is the perfect gift for yourself.