U.S. Government to Protect Native Holy Lands
The agreement comes too late for a sacred rock carving that was stolen from a Paiute ceremonial site in California.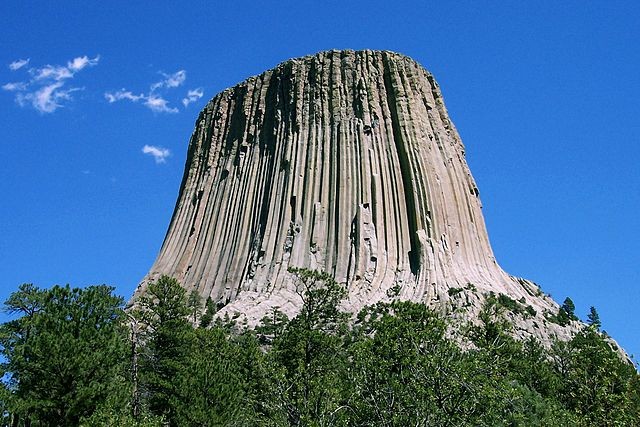 Less than 90 years after the last skirmishes of the Apache Wars, branches of the U.S. government signed an agreement to protect what's left of Native American's sacred sites for the next five years.
The agreement, called a memorandum of understanding, was signed by cabinet secretaries from the U.S. Departments of Agriculture, Defense, Energy and Interior and the chairman of the Advisory Council on Historic Preservation.
"We have a special, shared responsibility to respect and foster American Indian and Alaska Native cultural and religious heritage, and today's agreement recognizes that important role," said Secretary of the Interior Ken Salazar in a press release. "Inter-agency cooperation fosters our nation-to-nation relationship with tribes, and that's certainly true when it comes to identifying and avoiding impacts to the sites that tribes hold sacred."
The memorandum purports to set up a framework for consultation among U.S. and Native governments, outline management practices for holy areas and create an educational program to inform federal employees of the legal protections of the sacred sites. The document also sets up a plan for a public outreach program to maintain, protect and preserve the sites.
The government's agreement came too late for the sacred rock carving which was stolen from a Paiute ceremonial site in the Sierra Nevada region of California, reported the Washington Post.
It also comes long after many other indigenous holy sites were ravaged by such uses as mining in the Black Hills, astronomical observatories on Mount Graham or tourist attractions such as Devil's Tower National Monument.
Perhaps the federal agreement to respect native holy sites will result in Devil's Tower finally getting its names changed. The rock formation in Wyoming was featured in Arapaho, Crow, Cheyenne, Kiowa, Lakota, and Shoshone mythologies. The area was originally named "Bear's Lodge" in the Lakota language and had other names in different native languages. The site recieved the moniker "Devil's Tower" from a mistranslation of the native name, according to the National Park Service.
A movement to change Devil's Tower's name was blocked in 2008 by former U.S. Repesentative Barbara Cubin (R-WY).
"It is my belief and the belief of scores of people from around the Devils Tower region that a name change will harm the tourist trade and bring economic hardship to area communities," said Cubin in a statement.
IMAGE: Devil's Tower National Monument (Colin Faulkingham, Wikimedia Commons)