U.S. Ebola Patients Make Full Recovery
An American doctor and aid worker who contracted Ebola in Liberia were set to leave an Atlanta hospital on Thursday after a full recovery.
Samaritan's Purse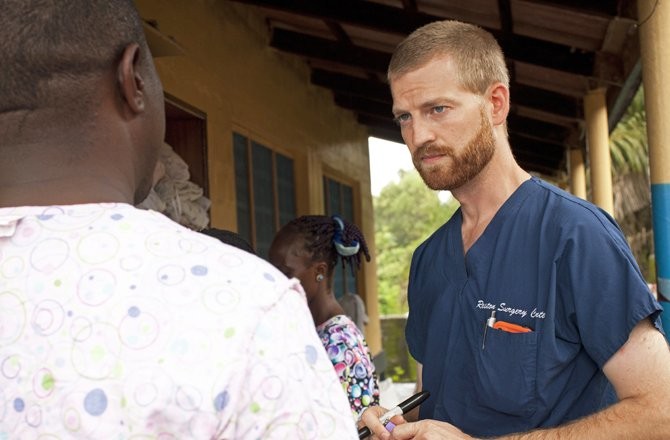 Medical missionary Dr. Kent Brantly, 33, contracted Ebola in Liberia and was flown in a contamination unit to an Atlanta hospital for treatment.Samaritan's Purse
An American doctor and an aid worker who both contracted Ebola treating patients in Liberia are fully recovered from the disease, said officials from Emory Hospital in Atlanta.
Dr. Kent Brantly was released Thursday, and aid worker Nancy Writebol left the hospital Tuesday, officials said.
Watch "Ebola: Are We Next?" on Thursday, Sep. 18, starting at 9/8c on both Discovery Channel and Discovery Fit & Health.
Brantley made comments at a press conference today at Emory Hospital.
"As a medical missionary I never expected to find myself in this position," Brantly said. "Ebola was not on our radar."
After Ebola made its way to Liberia, Brantly said he sent his family back to the United States and poured himself into his work treating patients with the virus.
"We took every precaution to protect ourselves from this dreaded disease," Brantly said. "I woke up three days later feeling under the weather" and was later diagnosed with the deadly virus.
Brantly thanked the hospital workers who cared for him in Atlanta and administered the experimental serum that cured him. "Above all I am grateful to God for sparing my life," Brantly said.
The Ebola virus has killed more than 1,300 people in West Africa, reports the World Health Organization, which recently issued a warning that the outbreak was vastly underreported.