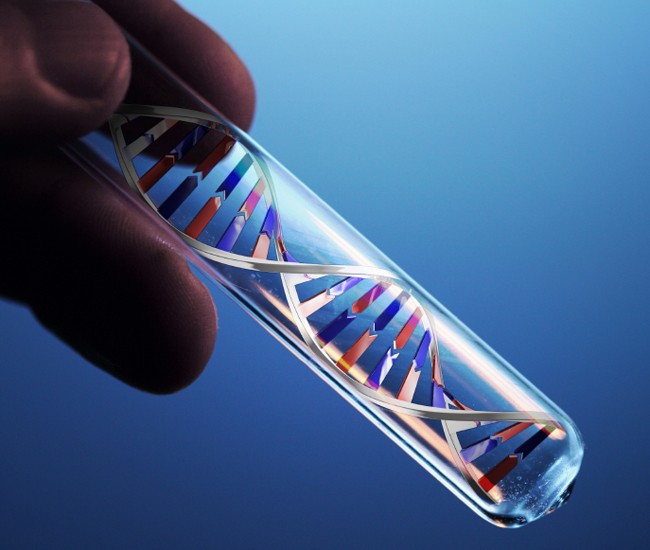 I just posted a slideshow this morning recommending 10 over-the-top holiday gifts you should add to your list. Many of them are intentionally out of reach, either by price or availability. But here's a unique gift idea that could fit any pocketbook: a personal DNA test.
The genetic company 23andme is offering a sale on the test for a limited time. Until Dec. 25, you can purchase the otherwise $499 test for just $99. (Limit 10 per person.) I sound like an infomercial, but I thought that the price was pretty low.
Why would a person have her DNA analyzed? The results help map ancestry and family heritage, can indicate if a person carries an inheritable disease, can indicate a risk for certain health problems and can provide useful information about how a person may respond to medications.
A while back, we did a story about a personal DNA test from Pathway Genomics coming to Walgreens and CVS for the low price of just $20 to $30 per kit. But the FDA put the kibash on those sales, issuing a letter to company saying that they were "unable to identify any Food and Drug Administration (FDA) clearance or approval number for the Genetic Health Report." They added:
We request that you provide us with the FDA clearance or approval number for the Genetic Health Report. If you do not believe that you are required to obtain FDA clearance or approval for the Genetic Health Report, please provide us with the basis for that determination.
So far, Pathway DNA kits are not yet available at Walgreens or CVS.
Now, although the $99 price from 23andme is low, you should be aware that the company does not sequence a person's entire DNA. It analyzes a small subset, looking for variations.
There's a great article from Aaron Saenz of the Singularity Hub discussing the difference between whole and partial genome analysis here. It looks like there's one company making progress in the area of whole genome sequencing, Complete Genomics, and they are trying to get the cost down to $1,000 per genome.