Unhackable System Claimed: Could It Be True?
A cloud firm has offered a $25K challenge to hackers to try and break into their system but cryptology expert says the contest is worthless.
A Hungarian company is trying to capitalize on fears of big government spy programs by promising NSA-proof data storage, and challenging anyone to break inside their systems or website. But some experts say tech firm Tresorit's $25,000 "hacker challenge" is just a public relations gambit that doesn't prove much.
The firm, founded in 2011 by graduates of the Budapest University of Technology and Economics, says it offers secure cloud data and client-encrypted data. That means that it gives encryption keys to clients who want to store files and other kinds of data so customers do the encryption rather than trusting the firm itself to protect it, says Tresorit spokesman Szabolcs Nagy. Those keys can then be shared with others.
"What we get is data, and we can't decrypt it," Nagy said. "Our founders are very paranoid, they are very cryptographic guys. We don't want you to trust us."
Since Tresorit launched its Dropbox-like storage system in April, Nagy says it has signed up 100,000 users. Revelations last summer of snooping by the National Security Agency on customers of Facebook, Google, Yahoo, Dropbox and PayPal have shaken the tech sector as well as driven calls for legal reforms and greater privacy.
The privacy debate has led companies to offer NSA-proof cellphones, email or storage. AeroFS, for example, a start-up based in Menlo Park, Calif., announced in November its version of a file storage software that works inside each customer's own firewall, rather than using a third-party system that could be vulnerable.
To prove the capability of their secure systems, Tresorit executives announced recently that it would give $25,000 to anyone who could break in. Nagy says 700 people from 49 countries have participated in the challenge which expires in the spring of 2014, including students from MIT, Stanford, Princeton as well as private firms like Vodafone and Tata Consulting.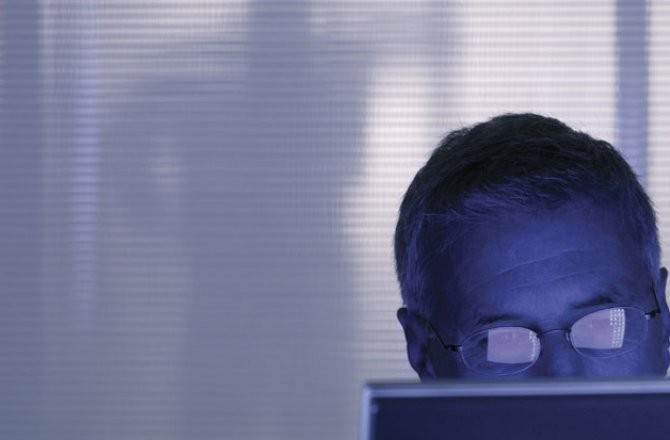 Is there such a thing as a hacker-proof system?Getty Images
But David Evans, a cryptography expert and professor of computer science at the University of Virginia, is skeptical about the usefulness of the Tresorit contest.
"Anytime you have software run by them, you are trusting them with all that data," Evans said. "It's a murky security proposition that they are offering you."
Evans said that many firms actually pay professional hackers to attempt to break into their systems and expose various weaknesses.
"If they really cared about doing a security assessment about their design they wouldn't be doing this kind of challenge," Evans said. "The problem is that hiring someone good is going to cost a lot more than $25,000 and won't get them any publicity."
For his part, Tresorit's Nagy says the hacker challenge is a valuable exercise, no matter who takes part.
"We want to make sure our system is safe," he said, "but most of the time vulnerabilities exist in unlikely places."
Whether or not Tresorit's effort works, the value of such contests isn't lost on the NSA either. The spy agency joined Carnegie Mellon University in April to sponsor "Toaster Wars," challenging high school code geeks to play a online game of "capture the flag" by hacking a make-believe space-traveling robot.