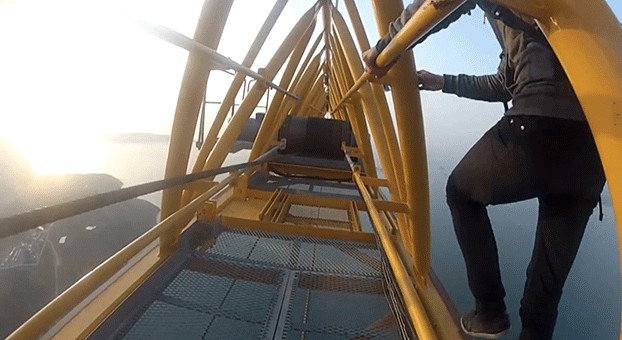 Image: Screenshot
A trio of Russian daredevils scaled not one but two 300-meter-high bridges. One of the excusions were captured on camera, and it shows an unbelievable vantage point  — all the more mind blowing because you realize they weren't aided by any safety equipment.
These three guys got in trouble after posting pictures on a social networking page. The police detained the group for three hours for questioning before letting them go, The Moscow Times reported. It's unclear what the police's next actions are. Unsurprisingly, police aren't very happy with the growing trend of skywalking among Russian youths.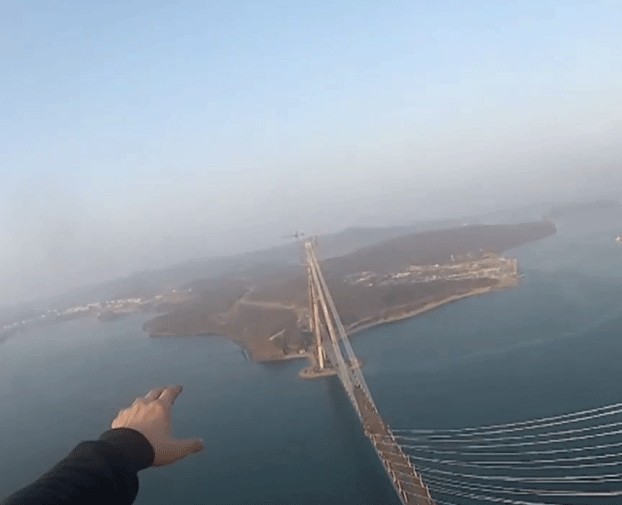 Image: Screenshot
The guys scaled the Zolotoy Rog Bridge early May before climbing the Russky Island Bridge the next day. By the time they came down from the Russky Island Bridge, the police were waiting for them. Both bridges are expected to open this summer before Russia hosts the Asia-Pacific Economic Cooperation summit early September.