Ultra-Rugged External Power Pack Delivers Juice in Extreme Conditions
There's nothing worse than being in the middle of nowhere on a weekend rafting trip with a dead phone battery. Especially when you hear banjo music in the distance... But bringing an external battery along where there's water, dirt, dust and risk of long rocky drops usually isn't a wise choice. Unless you bring the [...]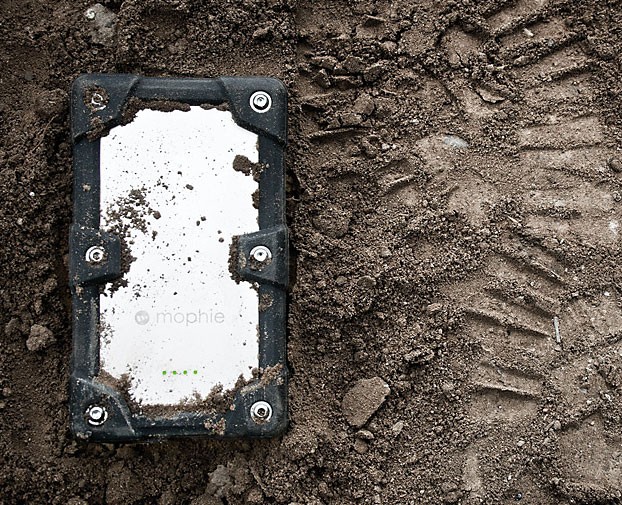 Photos: Mophie
There's nothing worse than being in the middle of nowhere on a weekend rafting trip with a dead phone battery. Especially when you hear banjo music in the distance…
But bringing an external battery along where there's water, dirt, dust and risk of long rocky drops usually isn't a wise choice. Unless you bring the new powerstation PRO from Mophie.
Weighing in at 1 lb., and at 4″ x 2″, small enough to stow in a daypack or slip in a laptop bag, it's built for use in environments you'll encounter on the trail, the rapids, the desert, and even the concrete jungle. The powerstation PRO ($129.95) is IP-65 rated, meaning it's been tested to withstand dirt, dust and water intrusion through it's sealed ports.
And the tough aluminum shell with a thick protective rubber jacket riveted to it, is designed to survive the roughest falls onto pavement, and long rolls down rocky trails that would shatter lesser battery packs.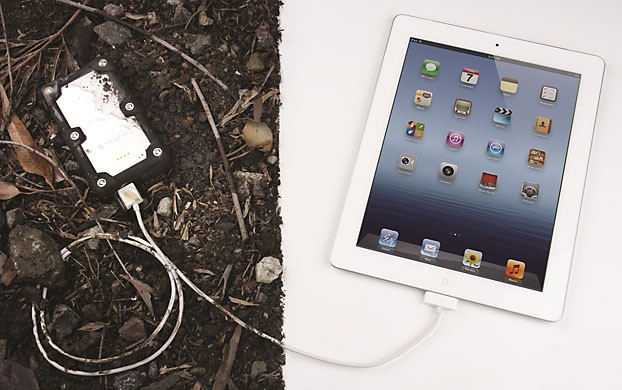 Not built just to take punishment, the powerstation PRO's real job is providing juice for all your USB-enabled gear from digital cameras and smartphones, to iPads and other tablets, and to charge them faster and keep them charged longer. (Four LED lights tell you how much power the powerstation PRO has left.)
Mophie can't say exactly how many additional hours of power you'll receive, because "it depends on what kind of battery you are charging and what you're using it for" but they do say "rest assured that this thing will keep you going for days." For a test, I let my iPhone drain down to 10%, then plugged in the powerstation PRO. It got me back to full power, and only used a quarter of it's own juice.
So if you're going off the grid for a few days, the powerstation PRO is a must for your gear checklist, because knowing you've got power for all your gear no matter what the conditions (or how clumsy you are with it), is crucial.