Turn iPad or iPhone into Universal Remote
With a flexible, easy-to-use companion app, this tiny little device gives your i-thing room-by-room control over your multimedia.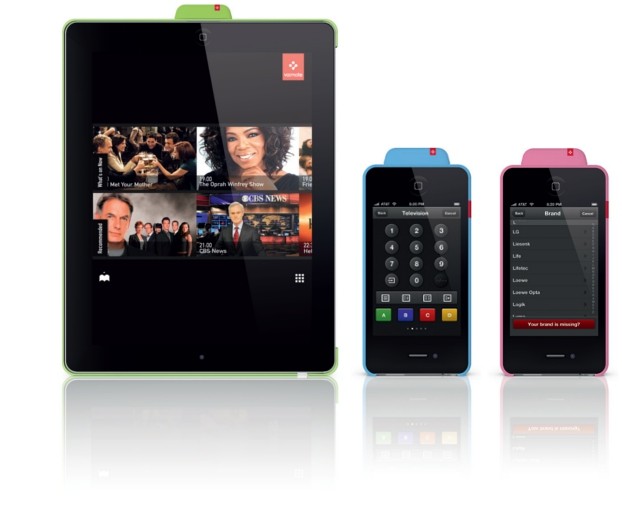 VooMote Zapper: $69.99
About the size of a skinny peanut a fat paperclip the 30-pin connector itself, this diminutive dongle can just as easily enable either an iPhone or iPad to control various A/V devices around the house. Another nicety is that it's pretty unobtrusive to leave attached to your i-thing most of the time. But it's also easy to recommend because of its intuitive companion app.
Room by personalizable room, the wizard walks you through adding devices by their function and brand. If none of the app's test buttons work for a particular device, you can teach it. And if you're not sure what you're doing, helpful hints are just a quick tap away.
Once you've got the basics down, you can nix, shift or clone certain buttons. For common activities (such as watching TV), you can either create macros or try to fit the most critical buttons for that activity's devices (in this case, the cable box, receiver and TV) on a special screen. And if buttons bore you, gestures with taps and swipes can adjust the volume, change channels or pause a movie.
Currently the app is made for the small screen. But early next year, zero1.tv will be releasing a native iPad version that incorporates cool TV Guide functionality, along with the obvious increase in graphical real estate.