Torrential Rain and Flash Flooding Inundate Houston Area
Torrential downpours have caused major flash flooding across the Houston area. Such downpours are increasing across the United States.
Click or tap the Weather button and select Watches and Warnings for storm updates. Drag the map to see areas not in view.
Phenomenal flooding has gripped the Houston area, thanks to rain falling at rates up to several inches an hour. Between midnight and 5:20 a.m. Central time, Houston Intercontinental Airport received 8.85 inches of rain, breaking its previous rainfall record for the date (8.16 inches in 1976) in just five hours.

Rain totals across SE Texas...so far. #houwx #bcswx pic.twitter.com/4NNgKtwRkq

— NWSHouston (@NWSHouston) April 18, 2016
Many sites have seen more than 10 inches of rain, with a few seeing a stunning 15 inches as of 9:00 a.m. Central time, according to the National Weather Service.
The onslaught of rain has sent creeks and bayous rising and spilling into neighborhoods and over roads. Cypress Creek rose 21 feet in only five hours, White Oak Bayou rose 28 feet in 10 hours. Water has started to overtop Interstate 10 at White Oak Bayou near downtown Houston, with cars floating on the Interstate.
They're turning traffic back on Beltway 8 near Hardy Toll Road. #houstonflood #khou11 #KHOUweather pic.twitter.com/WdtZ2lokG5

— Doug Miller (@DougMillerKHOU) April 18, 2016
Numerous roads are closed and 70 subdivisions in the metro area were flooded by 7 a.m. Central time. Harris County Judge Ed Emmett said that 1,000 homes had flooded as of 11 a.m. Emergency responders have conducted more than 100 water rescues in the City of Houston, Mayor Sylvester Turner said in a Monday morning briefing. Residents have been advised to avoid travel unless they are fleeing floodwaters.
Houston METRO has suspended all transit services including local bus, Park and Ride and light-rail. Many schools have closed, including the University of Houston.
Weirdest flood pic so far: Houston man rescues an armadillo. https://t.co/PwNYciQthH By @stevegonzaleshc pic.twitter.com/qlV0AhS87D

— Lisa Gray (@LisaGray_HouTX) April 18, 2016
The rain was the result of a slow moving front sitting over eastern Texas, combined with a deep flow of moisture from the Gulf of Mexico. More rain is expected through Monday night and into Tuesday before the area begins drying out on Wednesday.
The magnitude of this flood event could be similar to Tropical Storm Allison, which inundated Houston and other parts of the Southeast in June 2001. At the time, Allison was the costliest tropical storm in U.S. history, causing $9 billion in damage. Two-thirds of Harris County received over 10 inches of rain from that storm with up to 20 inches falling in northeast Houston.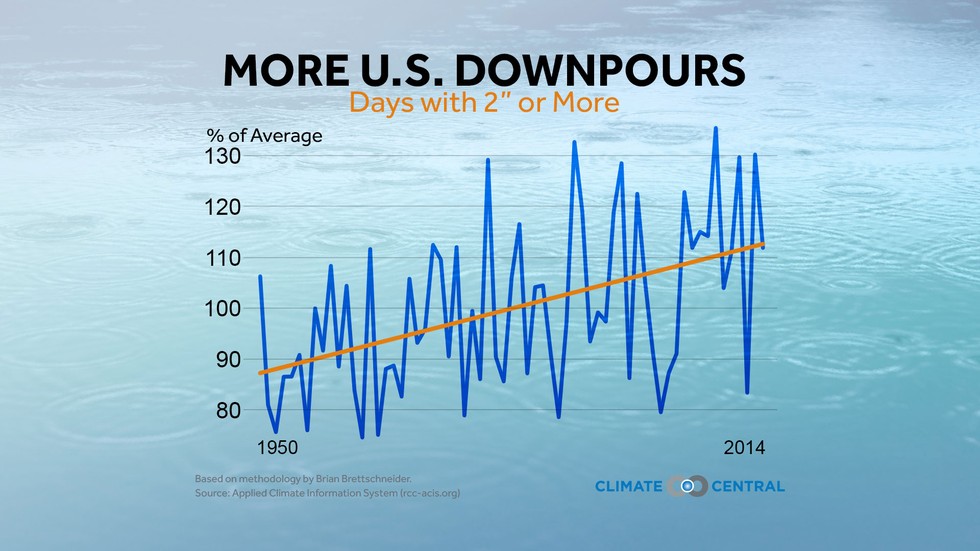 While no attribution of this event is immediately available, this deluge is in line with a trend of increased downpours due to climate change not just in Houston but across the U.S. Nationwide, the number of days with 3 inches or more of rain has increased since 1950. Houston alone has seen a 167 percent increase in heavy downpours since the 1950s, according to a Climate Central analysis.
More From wxShift,:
This article originally appeared on wxShift, all rights reserved.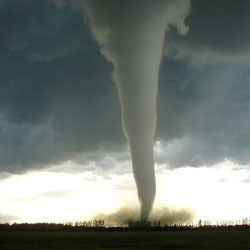 Forecasting twister outbreaks months in advance could save lives, researchers said.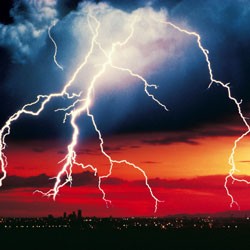 The National Weather Service said today it will no longer deliver the forecast in ALL CAPS. Continue reading →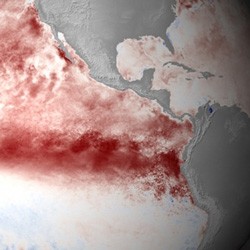 After reaching an exceptionally strong peak, El Nino is waning. A La Nina could follow next fall. Continue reading →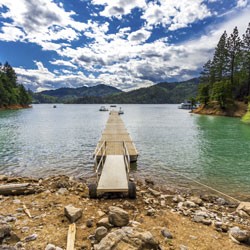 One of the strongest El Niños on record has had some major drought-busting benefits in northern California. →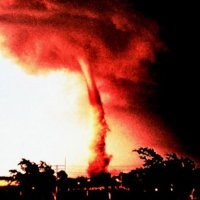 Ever wonder why they're more frequent in spring? And how fast they actually blow? We have the answers.