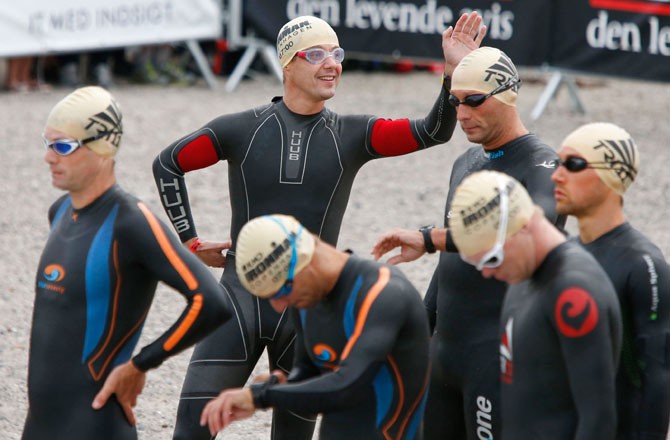 Denmark's Crown Prince Frederik waves while participating in the KMD Ironman Copenhagen 2013 triathlon in Copenhagen on Aug. 18, 2013.Jens Astrup/Scanpix Denmark/Reuters/Corbis
On a scale from 0 to 10, with 10 being the most satisfied with life, how happy are you?
According to the United Nations General Assembly's latest report, which averaged scores taken between 2010 and 2012, the top 20 happiest nations in the world all scored 7s. It seems no country is perfect and out of 156 countries, more than half rated between 4.0 and 6.0. Most of the wealthier countries did better, but it wasn't just GDP that accounted for the makings of a good life.
Social support often tipped the scales making it clear that a good living only counts for so much; friends, partners and people you can count on provide a network for well-being. This can be a boon or a bust type of feedback loop however, as to be part of such a network requires happiness. No one likes hanging out with a party pooper.
As the authors of the report write, "people who are emotionally happier, who have more satisfying lives, and who live in happier communities, are more likely both now and later to be healthy, productive, and socially connected. These benefits in turn flow more broadly to their families, workplaces, and communities, to the advantage of all."
Denmark topped the list with a score of 7.693 (scores shown above photo). And with a prince like that no doubt this country is having fun!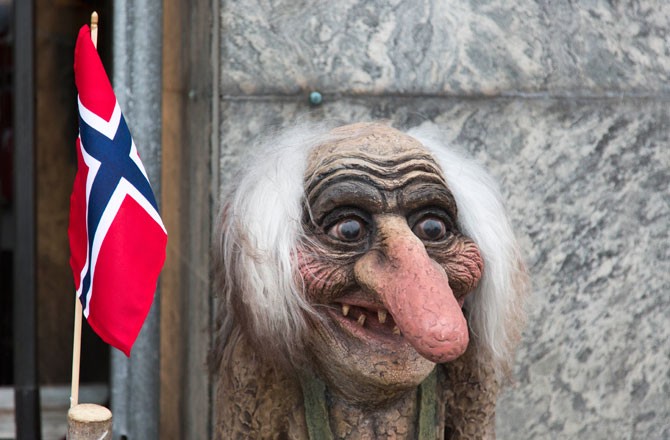 Troll with Norwegian Flag advertising for a shop in Oslo.Robert B. Fishman/Corbis
Everyone needs a sense of humor in life. Besides income and social support, the other key metrics used in the study to judge happiness were healthy life expectancy, perceived freedom to make life choices, freedom from corruption and generosity.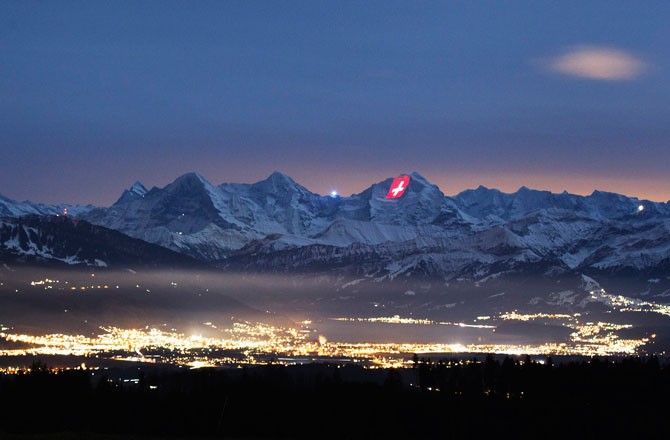 A giant light installation of the flag of Switzerland, by Swiss artist Gerry Hofstetter, illuminates the north face of the Jungfrau mountain above the city of Thun (bottom), as seen from Oberbuetschel, near Bern on Jan. 1, 2012. The light to the left of the flag is Europe's highest railway station, the Jungfraujoch station, at an altitude of 3,454 meters (11,332 feet).MICHAEL BUHOLZER/Reuters/Corbis
Both Switzerland and Norway increased their national happiness level recently compared to the Gallup World Poll in 2005-2007. In fact, despite still coming in first place, Denmark's happiness on a national basis has fallen 0.233 points.
Seeking perfection can be counter-active to finding happiness. The authors note that, "research does not prescribe extreme bliss but, rather, tentative evidence suggests that a moderate degree of happiness tends to be 'optimal.'"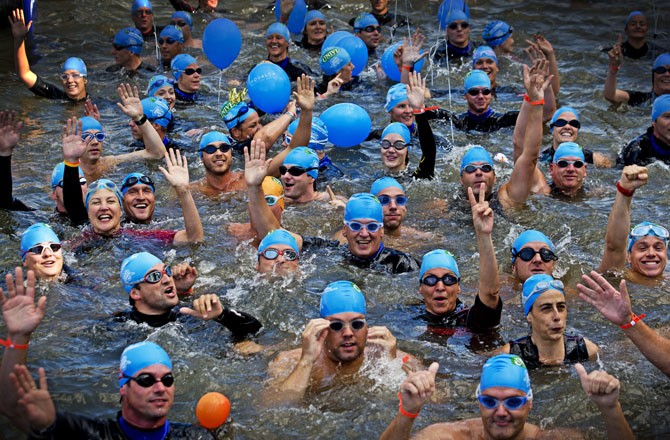 People take part in a 2013-meter swim through Amsterdam canals, on Sept. 8, 2013, as part of a charity event to finance research for underexposed diseases.ROBIN UTRECHT/AFP/Getty Images
Practicing healthy life-styles, such as exercising and not smoking, improve overall happiness. Still, even happy people get sick. One of the most influential causes for unhappiness is mental illness, with depression and anxiety disorders being the most common. Countries that address mental health do better to help improve their population's overall happiness level.
Since many mental health diseases, such as schizophrenia, manifest during the teens and early 20s, having programs in schools and workplaces to raise mental-health awareness can help with earlier intervention and treatment.
But the authors report that "even in rich countries, less than a third of people who suffer from mental illness are in receipt of treatment and care."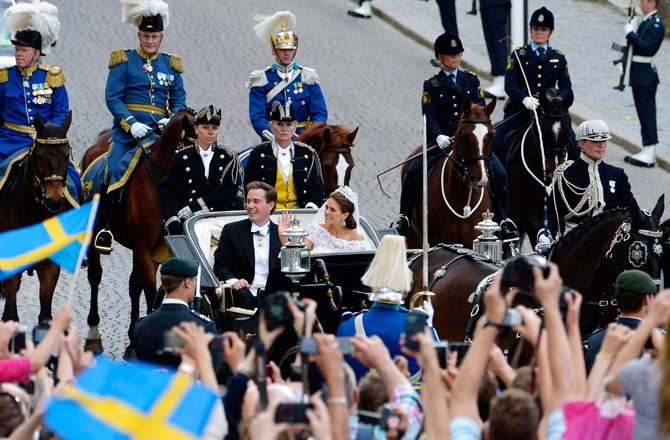 Sweden's Princess Madeleine, 30, and U.S.-British banker Christopher O'Neill, 38, leave in a carriage after their wedding ceremony at the royal chapel in Stockholm June 8, 2013.Bertil Enevag Ericson/Scanpix Sweden/Reuters/Corbis
Who doesn't love a royal wedding?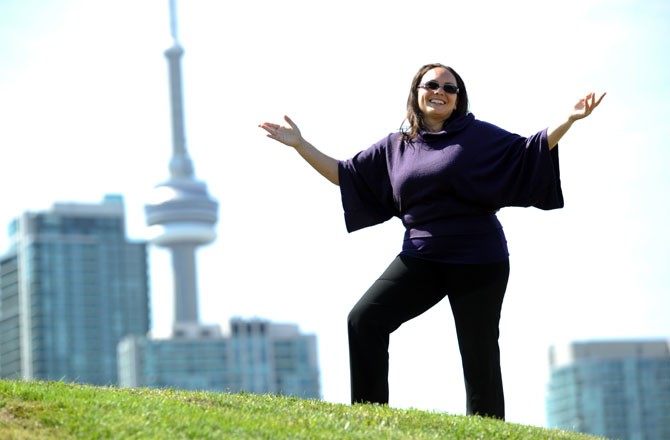 Rosanne Howell in Toronto, is a former foster care child. She is shown in this photo on Sept. 6, 2013, after receiving a scholarship through post-secondary studies from Children's Aid Foundation. Vince Talotta/Toronto Star via Getty Images
Having a social network includes government support for foster children. Canada exemplifies their work with residents such as Rosanne Howell shown here.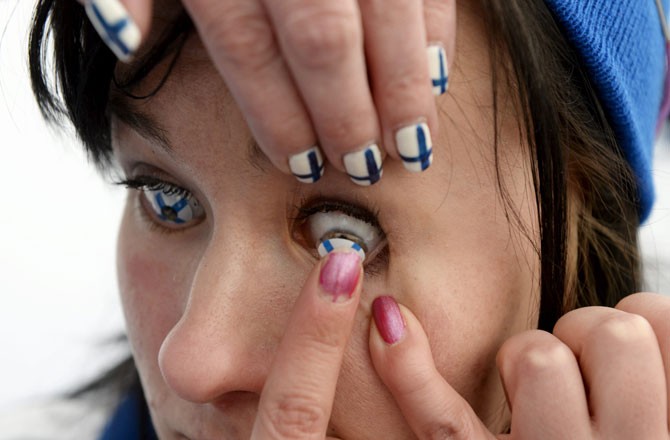 Finnish ice hockey fan Minna Westman puts on contact lenses with the finnish flag prior to the Ice Hockey game France vs Slovakia at the 2013 IIHF World Championships on May 3, 2013 in Helsinki.MARTTI KAINULAINEN/AFP/Getty Images
Many photos depicting national pride and happiness (or dejection in the case of a loss) are seen among sports fans. But contact lenses of your country's flag? Now that's dedication.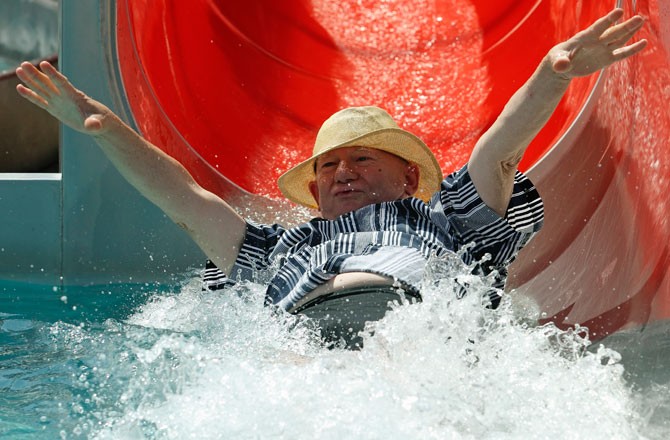 An elderly man speeds down a water chute at Kongressbad public swimming park in Vienna on Aug. 8, 2013.Heinz-Peter Bader/Reuters/Corbis
Austria provides fun for all ages!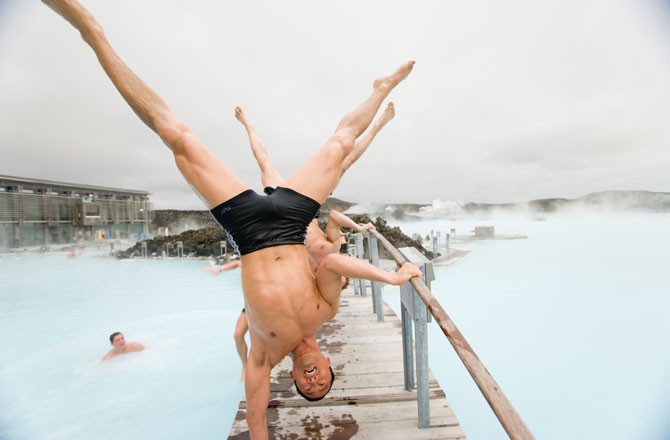 Gymnasts do handstands on walkway at Iceland's geothermally heated Blue Lagoon natural swimming pool. Stuart Westmorland/Corbis
The geothermal Blue Lagoon in Iceland, may add to the nation's happiness factor. With a country the size of Montana, but at a latitude more equivalent to Fairbanks, Alaska, having a naturally heated swimming pool the size of New York's Lincoln Square is definitely something to flip over.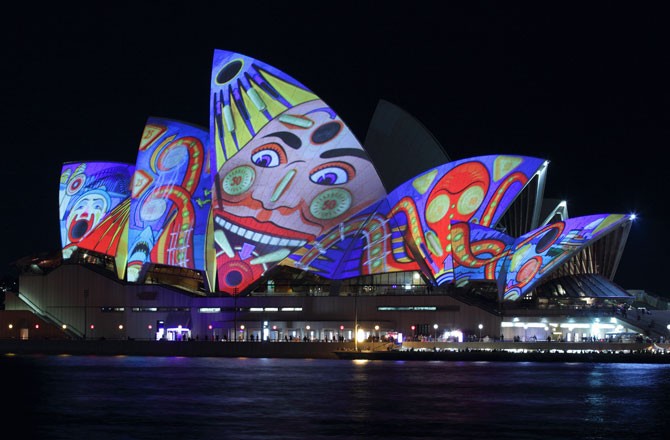 The Sydney Opera House is lit in a colorful display during a lights and music festival in the city on May 29, 2013.Steve Christo/Corbis
Around the world, the Australians are known for their boisterous and bold flare for life. Here they display vivid colors during a light show in Sydney. But just beyond the land, the ocean is facing significant pressures that are putting the Great Barrier Reef at risk.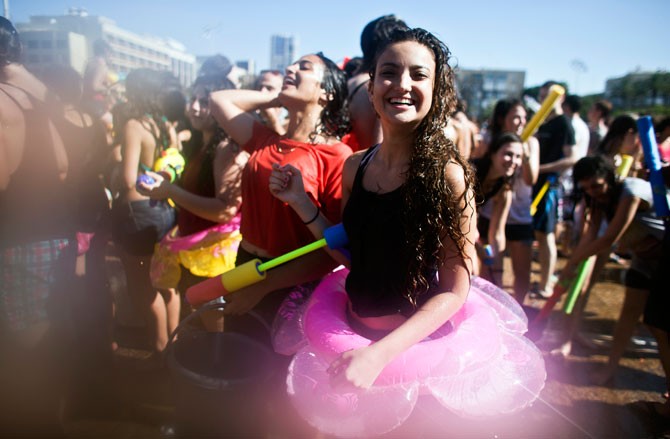 A woman smiles as she takes part in a water fight on Rabin Square in Tel Aviv on July 5, 2013. Thousands of people took part in the popular annual event.Nir Elias/Reuters/Corbis
It may come as a surprise (or not) that the people in Israel are happier than their neighbors. Let's hope the government takes a cue from their citizens here: make peace not war, and if you must fight use water pistols.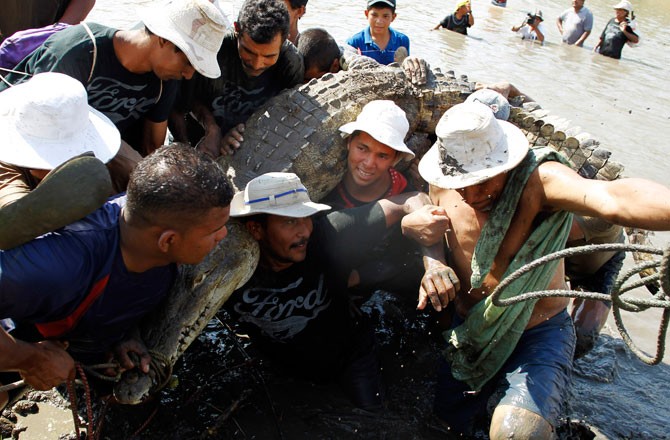 Men carry a crocodile out of the Palma River during a tradition to celebrate Good Friday in Ortega de Santa Cruz, 156 miles (250 km) north of San Jose on April 22, 2011. People of this small town catch a crocodile while hundreds watch from the riverbank during Holy Week celebrations, a tradition going back more than 200 years. The ritual reminds the people of Ortega that the crocodile is the main symbol of their culture.Juan Carlos Ulate/Reuters/Corbis
With it's natural beauty, Costa Rica offers its residents abundant cloud and tropical forests and miles of surfing beaches. But crocodiles? Having a annual cultural tradition is a hallmark of a strong social network.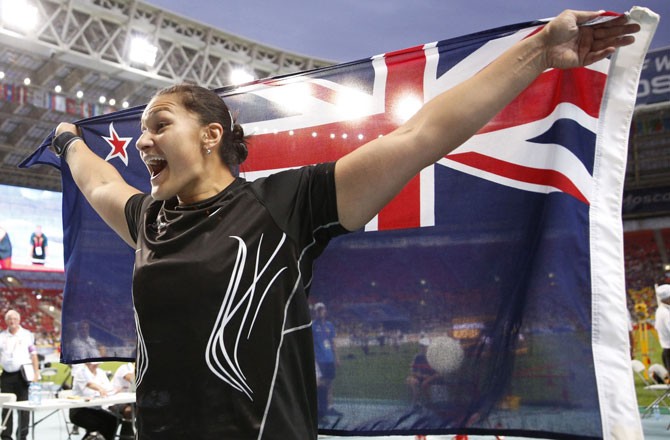 New Zealand's Valerie Adams celebrates after winning the women's shot put final at the 2013 IAAF World Championships at the Luzhniki stadium in Moscow on Aug. 12, 2013.ADRIAN DENNIS/AFP/Getty Images
One of the stronger elements of the happiness index is the ability to make life choices. Here, Valerie Adams celebrates her fourth win as a World champion shot putter.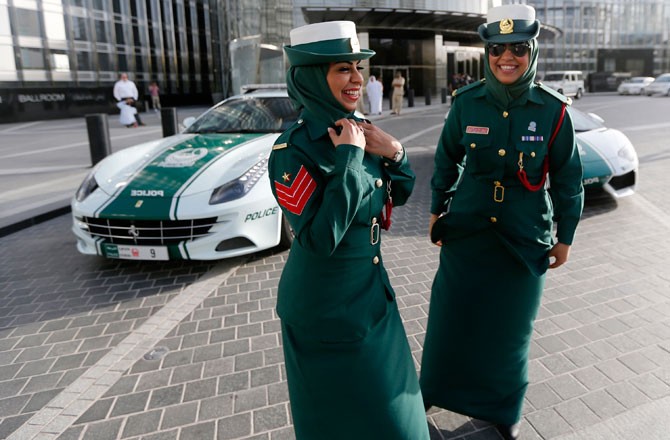 A Ferrari police car is seen as police officers Badrya Salem AlSowaidi (R) and Maryam Abdulhameed Zarooni laugh in Dubai June 4, 2013. The Dubai Police fleet includes cars from Aston Martin, Bentley Continental GT Coupe, Ferrari, and a recently added Bugatti Veyron.Jumana El Heloueh/Reuters/Corbis
In the United Arab Emirates, many drivers are intentionally getting speeding tickets with the hope that the arresting officers will drive them to the police station in a Bentley or Aston Martin. Now really, when you're happy to get pulled over, what's that say about your country?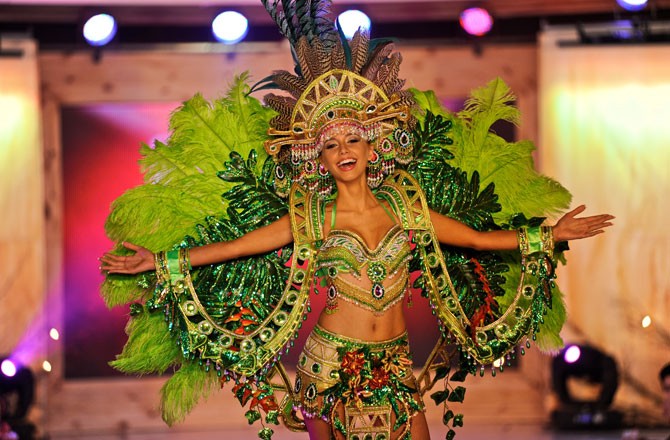 A Miss Senorita Panama beauty pageant contestant displays her costume at the Sheraton Hotel in Panama on July 8, 2010.KIKE CALVO/Corbis
While the Latin American countries in the Top 20 happiest nations are not as rich as the others in this list, they make up for it in social networks, healthy life expectancy, and for Costa Rica and Panama, a strong sense of generosity as well as a low perception of corruption.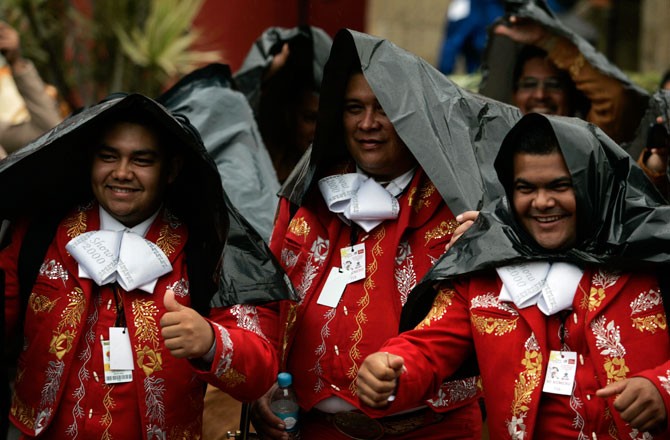 Mariachis in Guadalajara on Sept. 5, 2013, take cover from the rain before breaking the Guinness World Record for the largest number of mariachis (700) performing the same song.Alejandro Acosta/Reuters/Corbis
Mexico on a whole has a strong baseline for the happiness and well-being of its citizens reflecting a perception that what they have makes life enjoyable.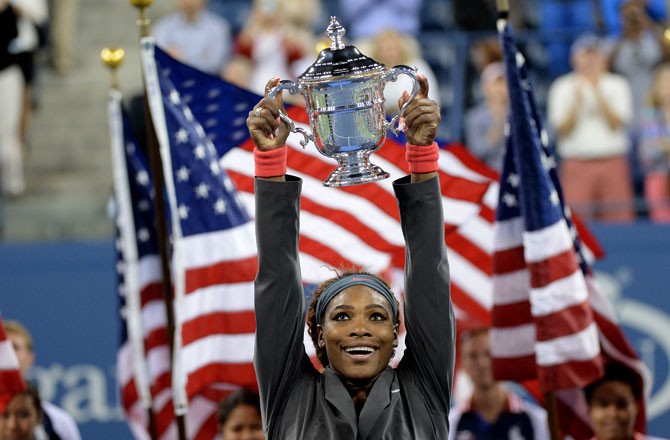 Serena Williams of the United States holds the trophy as she celebrates her win over Victoria Azarenka of Belarus during their 2013 U.S. Open women's singles final match at the USTA Billie Jean King National Tennis Center Sept. 8, 2013 in New York.STAN HONDA/AFP/Getty Images
"The ethos of hyper-commercialism has prevailed (in) the United States for around one century. It remains the dominant United States ethos today. Yet there are growing counter-currents, both religious and secular, that insist on social justice, redistribution, ecological sustainability, social capital, and psychological detachment from consumerism," report the authors of the latest global happiness study.
"Hyper-commercialism has failed to lift average US happiness for more than half a century, even as per capita income has tripled. The United States ranks just 17th in happiness, though it has a higher income per capita than the 16 countries ahead of it, with the exception of Norway."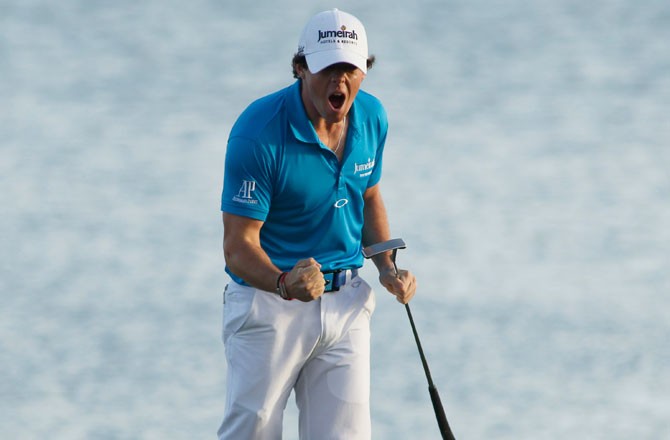 Rory McIlroy of Northern Ireland reacts after becoming golf's new world No. 1 player on the 18th green with his win in the Honda Classic PGA golf tournament at PGA National Golf Club in Palm Beach Gardens March 4, 2012. Joe Skipper/Reuters/Corbis
Healthy life expectancies and a tendency toward generosity are some of the strong elements of happiness among the residents of Ireland.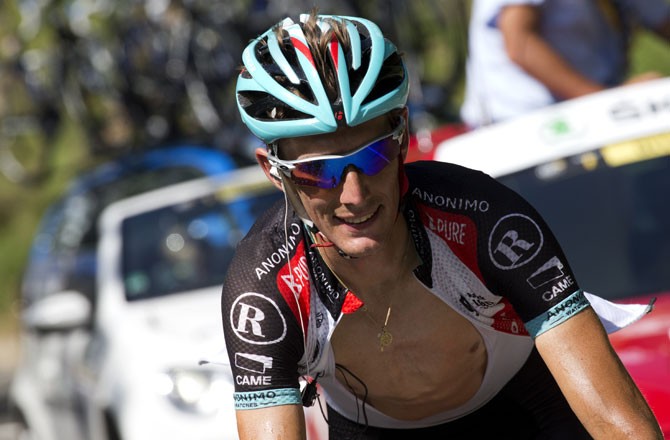 Luxembourg's Andy Schleck rides during the 195 km eighth stage of the 100th edition of the Tour de France cycling race on July 6, 2013 between Castres and Ax 3 Domaines, southwestern France.JOEL SAGET/AFP/Getty Images
The World Happiness report is published online available here as a pdf.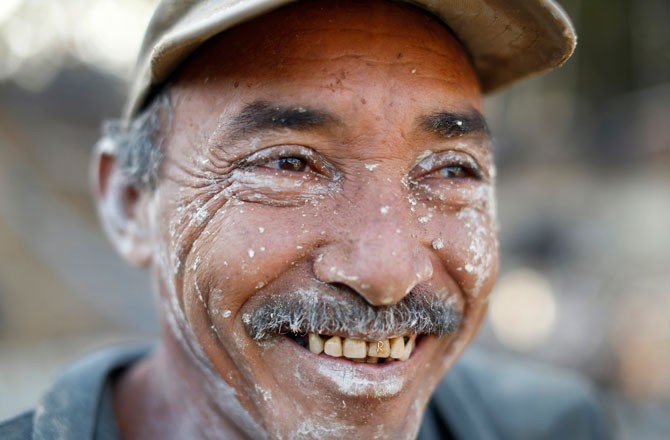 An miner named Ramon flashes a gold letter 'R' on his tooth as he smiles after working in a mine in the southern state of Bolivar on Nov. 15, 2012.Jorge Silva/Reuters/Corbis
Wrapping up this list of Top 20 happiest countries of the world is Venezuela, where in 2012 the country paid homage to some of the world's most endangered predators by setting up a 1,440 square miles shark sanctuary in the Caribbean Sea.