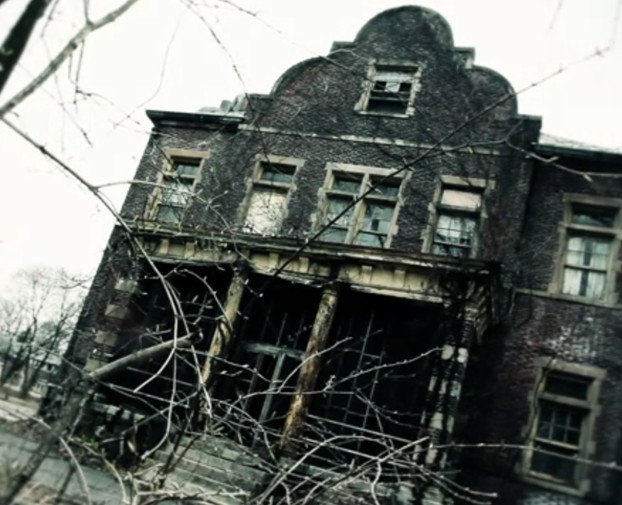 Image: Pennhurst Asylum
Looking for a good scare this Halloween?
If the thought of your neighbor's haunted house makes you yawn, Hauntworld magazine has a list of the best places in the country that'll certainly spook you. We run you through a list of the top 10.
1. Bates Motel, Philadelphia
Bates Motel is located in a 200-year-old forest with overgrown trees, blanketing you in darkness even with a full moon out. But what it's known for is the hayride. Enjoy the pyrotechnics. I'll leave it at that.
2. Pennhurst Asylum, Philadelphia
Pennhurst Asylum is a 100-year-old abandoned mental institute. Ghost hunters are especially interested in this site. It has been featured on "Ghost Adventures" and "Ghost Hunters."
3. The Darkness, St. Louis
This haunted house is 100 years old and includes three attractions within a two-story warehouse. Like a Hollywood set, The Darkness includes special effects, animations and actors. A 3D haunted house, Terror Visions 3D, leads you to a monster museum.
4. 13th Gate, Baton Rouge
Experience 13 different indoor and outdoor fright zones, complete with haunted asylums, claustrophobic cellars, a real snake-infested swamp and more at the 13th Gate. A new addition includes a 40,000-square-foot cemetery with zombie-infested crypts.
5. Headless Horseman, Ulster Park, N.Y.
The Headless Horseman includes a corn maze, six haunted houses, a haunted hayride and actors riding around as the headless horseman himself. (At least we hope they're actors.)
6. Netherworld, Atlanta
Calling all "Zombieland" fans: The movie was filmed at Netherworld, known for its unique monsters and innovative scares. Created by film and TV pros, you can expect a the best costumes, stunts, sets and themes. Considered a top horror attraction, Netherworld has been featured on the Travel Channel and "Today" show.
7. Cutting Edge, Ft. Worth, Texas
Recognized by the Guinness Book of World Records as the longest haunted house in the world, Cutting Edge is located in an old meat-packing plant and features unique sets, animations and hundreds of live actors. All the meat packing equipment is real, left behind when the plant closed years ago.
8. 13th Floor, Phoenix
This 60,000-square-foot haunted house features two different themes. First, visitors visit haunted mansions, gothic graveyards and asylums. Afterward, they experience the apocalypse going through Zombieland, a city infected by the undead.
9. House of Torment, Austin
Visitors first experience the Reckoning, an apocalyptic saga through a city infected with disease, aliens and destruction. This attraction includes everything from the undead to a crashed space ship. After the Reckoning, Cursed takes visitors to a haunted island filled with cannibals, zombie pirates, caves, jungles and a shipwreck. If you're looking for a mix of elaborate and strange Halloween themes, House of Torment is it.
10. Asylum Haunted House, Denver
The Asylum Haunted House is set in a damp and musty institution for the criminally sane. A redesigned layout means past visitors will be just as freaked out this year. And after the asylum, you can look forward to the 13th Floor Haunted House and Blood Shed Haunted House.