Tool Turns Smartphone into a Biometric Scanner
The Pentagon wants to give soldiers the ability to scan people's faces, eyes, voices and thumbs with their smartphones. ->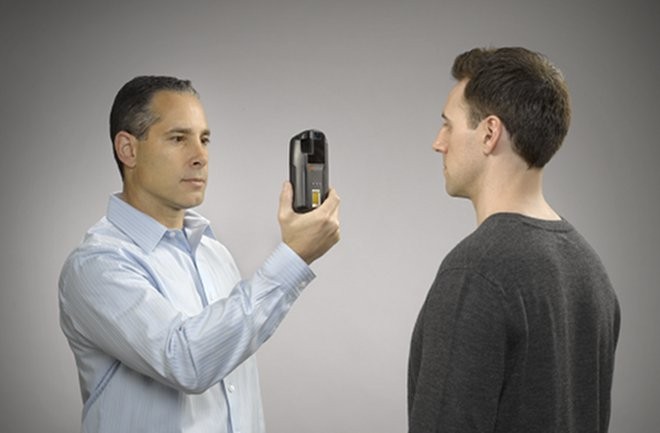 Once the firefights are over, what do you think soldiers are supposed to do all day, sit around and play Angry Birds on their smartphones?
Certainly the GI's deserve a little video game R-and-R, but the Pentagon also wants to give soldiers the ability to scan people's faces, eyes and fingerprints with their smartphones.
PHOTOS: Top Five New Military Robots
That's why the Department of Defense (DoD) has signed a deal with AOptix to develop its "Smart Mobile Identity System," a tool that will turn soldier smartphones into a biometric scanner capable of scanning eyes, thumbs, voices and faces.
"They've asked us, based on what they've seen of our product, to work on some more specific needs and requirements for DoD," Chuck Yort, AOptix's vice president for identity solutions, told Wired.