Toilet Tales: How Can a Commode Go Kaboom?
Yes, it is possible for a toilet to explode -- it just takes some doing.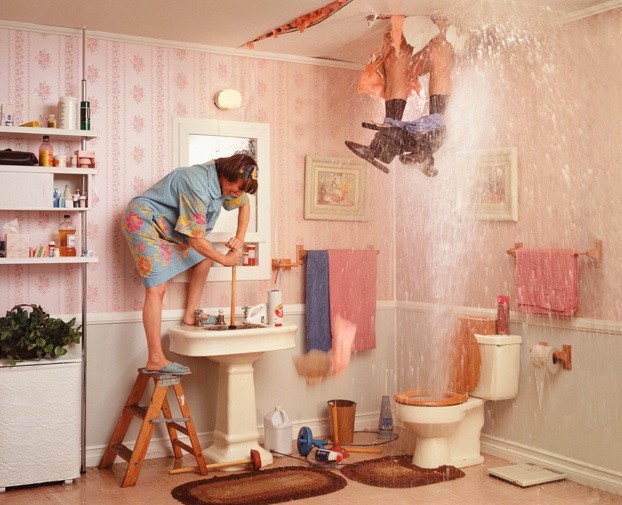 The news of an exploding toilet at the General Services Administration building in Washington, D.C., will likely be a running joke for the next day or so. But it's no joke that in some buildings, the toilet really can explode.
According to the Washington Post story, the GSA building, built nearly 80 years ago, uses a water tank storage system to create pressures high enough to carry water to the top floors of the eight-story structure. A spokeperson for the GSA told the paper that air had leaked into the pipes, increasing the pressure to the point that two toilets exploded, sending two people to the hospital.
SCIENCE CHANNEL VIDEO: International Guide to Toilets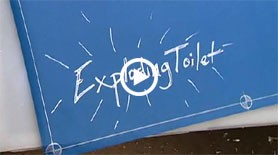 MYTHBUSTERS VIDEO: WATCH A TOILET EXPLODE
Most suburban homes, which are only one or two stories high, don't use tank storage systems, so the pressures aren't big enough to create an explosion.
Another possible factor for the GSA explosion is the design of the toilet. The toilets in most people's houses have a tank on the back that holds several gallons of water. When the toilet is flushed, all the water pours back into the bowl, but the pressure coming in is not great.
A tankless design is used in public restrooms. In this model, the water is allowed to flow into the bowl at the same pressure as the main water supply. That pressure is about 30 pounds per square inch, requiring larger pipes to handle the flow. (Usually they are 3/4 inch to 1 inch in diameter.) Tankless toilets operate at much higher pressures, and if a serious malfunction in the system were to cause a buildup of pressure, the toilet could explode, though it's pretty unlikely.
BLOG: Did We Get Duped by the Poop Burger Story?
Let's also not forget that people mean different things by the term "explode." At the GSA, two workers were hospitalized; the toilet's ceramic actually cracked and shattered, sending what amounts to shrapnel in all directions. That's different from the water coming back up with force, as when a man sued a Seattle area light-rail operator, claiming that rail work caused a sewer line to become blocked.
One urban legend has it that if you pour something flammable down a toilet (gasoline is often mentioned), the commode will explode. This isn't the case, though the Mythbusters demonstrated that gunpowder will do it. Our recommendation: Don't put gunpowder in a toilet.
Via: WaPo
Image: Jay P. Morgan/Getty Images