To Drink or Not to Drink? How to Navigate the Company Holiday Party
It's coming. Are you prepared? The company holiday party. The big bash. The event you hope doesn't end with everyone losing respect for you. There's a fine line between having fun and having too much fun. Crossing it means you could become a company legend, and likely not in a good way. To prepare for [...]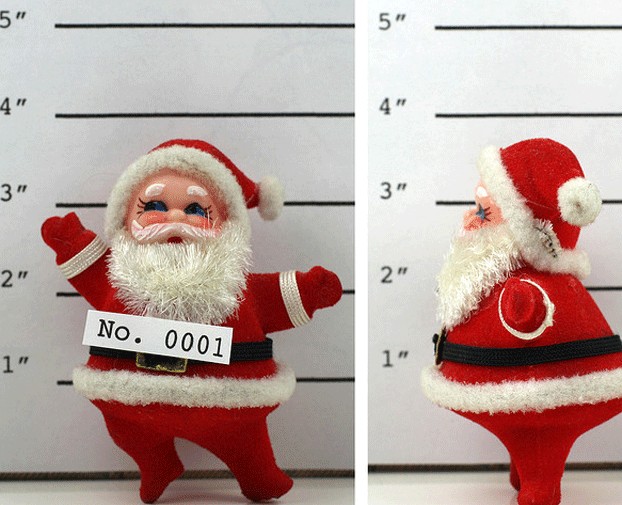 It's coming. Are you prepared?
The company holiday party. The big bash. The event you hope doesn't end with everyone losing respect for you.
There's a fine line between having fun and having too much fun. Crossing it means you could become a company legend, and likely not in a good way. To prepare for this occasion, New York Magazine's Grub Street has compiled a handy cheat sheet, which conveniently you can print and bring with you. It might actually serve you well all year 'round.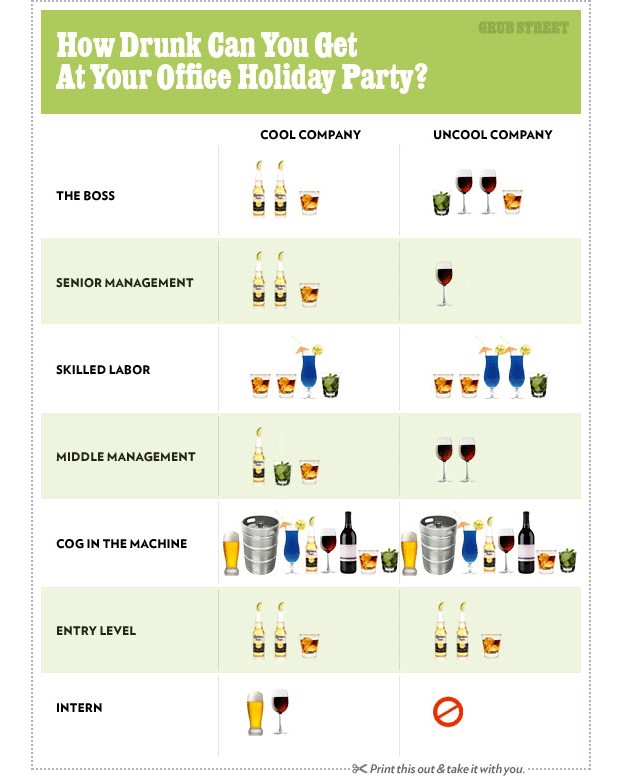 Image: New York Magazine Grub Street
If you're interested in the nitty gritty, Grub Street has great analysis of figuring out proper office-party etiquette. But you probably can read the chart just fine. But just in case you can't figure out if your company falls in the cool or uncool category, here are some tell tale signs:
Cool:
-Your boss is sympathetic when you're hungover at work.
-Everyone partakes in Movember, even the gals who need an excuse to not shave their legs.
-Beer in the fridge or coke in the bathroom.
-Non-employees try to crash your company parties.
Uncool:
-You were drug tested for the job.
-There's a dress code.
-Party location: conference room.
Clear? Now go and party away, or not.