Time Scale Transit Maps, Fish-Like Robots and More From TreeHugger
Our sister site TreeHugger delivers all the freshest news on environmental news and culture. Here are items from the past week we thought you'd dig, even if you've never recycled. Paths to the Future This week, TreeHugger showcased some amazing transit maps that used ride time as a scale. The result is an unusual twist [...]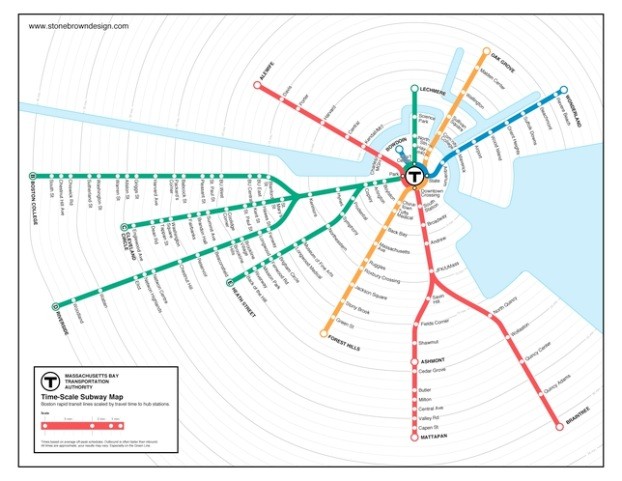 Our sister site TreeHugger delivers all the freshest news on environmental news and culture. Here are items from the past week we thought you'd dig, even if you've never recycled.
Paths to the Future
This week, TreeHugger showcased some amazing transit maps that used ride time as a scale. The result is an unusual twist on the usual branching maps.
For cyclists interested in a different experience, there's the FLIZ pedal-less bike. That's right, a bike that has designed away the need for pedals!