This Summer's Top Festival: The Grandfather Mountain Highland Games
If you're looking for a fun festival this summer, but aren't interested enough in music or beer to make a weekend of it (or perhaps you don't want to spend several days surrounded by those who do), there are plenty of other options. If you're really looking for something out of the ordinary, head down [...]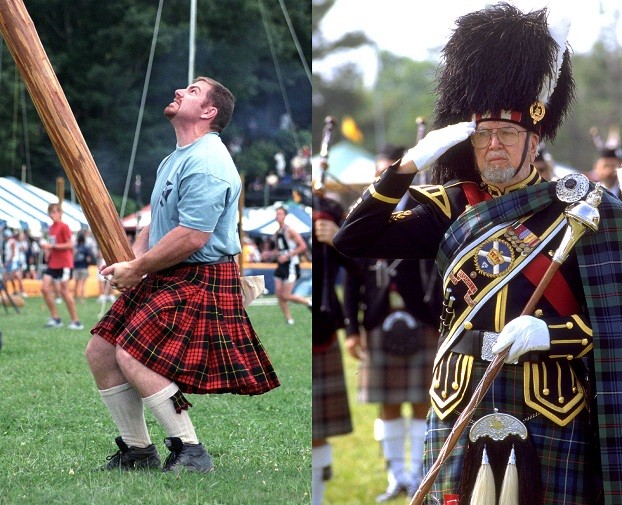 Photo: Grandfather Mountain Highland Games
If you're looking for a fun festival this summer, but aren't interested enough in music or beer to make a weekend of it (or perhaps you don't want to spend several days surrounded by those who do), there are plenty of other options. If you're really looking for something out of the ordinary, head down to North Carolina in mid-July for the Grandfather Mountain Highland Games and Gathering O' Scottish Clans.
2012 marks the 57th annual games, and it's easy to see why the event is popular enough to have stuck around for so long. This year, the four day festival opens on Thursday, July 12, with a picnic and a display of sheep herding. That night is the annual "Assault on Grandfather," a footrace up 1,568 feet to the top of Grandfather Mountain that includes 800 contestants. Then there's more sheep herding.
Other events include a bike race, a marathon, a children's wrestling clinic, Scottish dancing displays and competitions, and even more sheep herding. There's also the Highland Dancing Atlantic International Championship, which involves piping, drumming, Scottish athletic events, track and field, dancing, fiddling, and the harp.
There are plenty of live music performances to boot, including traditional Scottish songs and modern Celtic rock; 2012 guests include Saor Patrol, Cutthroat Shamrock and Uncle Hamish and the Hooligans. On top of all that, a four day ticket costs a meager $55, a fraction of what you pay to get into a high-profile music festival.
All in all, the Grandfather Games sound not only like a lot of fun, but like a very different, if somewhat goofy, experience. At the very least, you'll be sure to beat your friend who went to Bonnaroo in a story-telling contest.