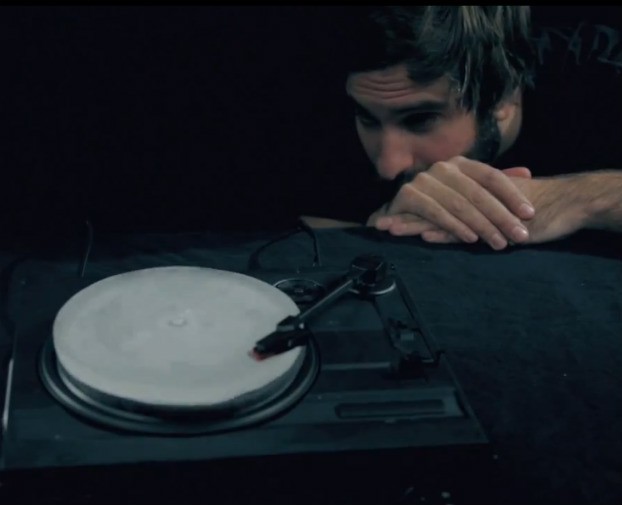 Trust a Swedish band to come up with this one: the new record for the Shout Out Loud's single called "Blue Ice" is actually made from ice. And it plays.
The process wasn't easy but the indie band from Stockholm produced 10 "secret" kits to make the 7-inch "Blue Ice" record from their forthcoming album "Optica." They're sending kits to groups of fans and press around the world, according to a video showing how it works:
Each kit contains a mold and a bottle of water, along with instructions on how to fill, freeze, and prepare the record. Working with the ad agency TBWA Stockholm, the band came up with a special silicone cast for the ice and determined that distilled water would prevent bubbles from forming that would ruin the track, wrote Jordan Kushins in FastCo.Design.
The song about fading love, which I found both melancholy and memorable, seems to work in the ice format. "You keep fading away, fading away, fading away," the lyrics go. "It always ends in the same way: The sun gets in your eyes."
Watching the video demo, the scratch and hiss heard over the lyrics just added to the sentiments in the song. After one play, the ice record is pretty much done. While an ice record isn't exactly practical, the kits seem to be getting the song a wider audience.
The band recently wrote on its website that one of the 10 kits was auctioned off by a Swedish radio station. Proceeds went into projects to improve clean water access for children in slums around the world. Now that's cool.