The New iPad: A Super Screen and a Big Battery
The Retina display on Apple's new iPad is something else. So is its battery life.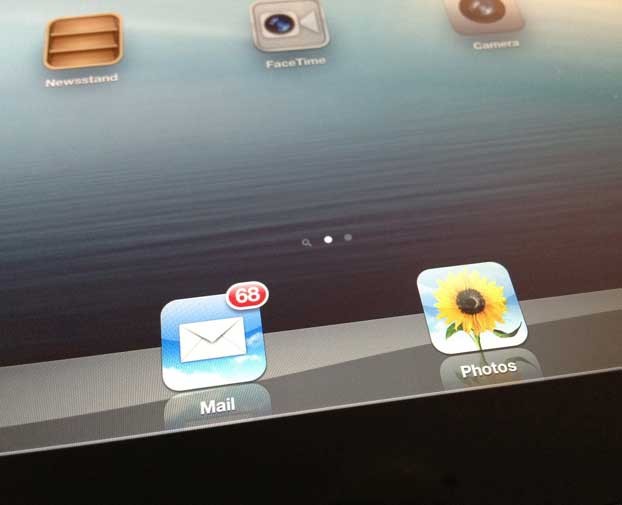 Until this weekend, the iPad 2 looked perfectly fine. Now Apple's new iPad has me wondering how I ever tolerated such a low-resolution screen for so long.
The "Retina display" on the model Apple announced two weeks ago is one gorgeous expanse of glass. This 9.7-in. LCD's 2048-by-1536 pixel resolution, as promised, makes individual pixels too small to discern without peering through a photographer's loupe. We're used to seeing perfectly smooth text characters in print, but glimpsing them on a page-sized screen is something remarkable.
ANALYSIS: Things Unsaid in Apple's New iPad
Even iPhone-only apps look dramatically sharper when "pixel-doubled" to fill the new iPad's screen.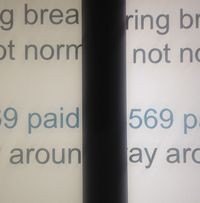 The back camera also sees a major upgrade in resolution, from the pitiful .7 megapixels of the iPad 2 to 5 megapixels. You can now use this for serious photography — although without a flash, low-light photos can come out grainy. (Judge for yourself: I took all the photos here with a new iPad.)
The new iPad's video output doesn't match up, though. As with a lot of consumer hardware, it only delivers footage close to the advertised high-definition quality when you shoot still-life images.
The new iPad's nearly 1.5-lb. weight poses a bigger obstacle to picture-taking than any technical limits to its lens or sensor: This device is too heavy to hold in front of your face for too long.
The new iPad's dictation feature is even less practical. Beyond a terrible user experience — it provides zero feedback about how well it's recognizing your speech until you finish speaking — it delivers laughably inaccurate results. It once turned "shutter lag's not bad" to "send wings to bed."
ANALYSIS: Keyboard Jeans are True 'Laptop'
The iPad's cellular-data version now connects to AT&T and Verizon Wireless's 4G LTE networks — meaning vastly faster downloads than 3G would ever permit. AT&T rocketed past Verizon in my tests, with its downloads averaging 23.91 million bits per second (Mbps) versus 10.72 Mbps for Verizon's. But you will not wait for the Web on either of these things.
You may, however, risk running into the data caps each carrier imposes, especially if you use an iPad as your only computer. (Apple's iOS 5 allows for computer-free setup and backup.) AT&T's plans start at $14.99 a month for only 250 MB of data use; $30 buys you a more reasonable 3 gigabytes; Verizon charges $20 for 1 GB and $30 for 2 GB; both sell a 5 GB plan for $50.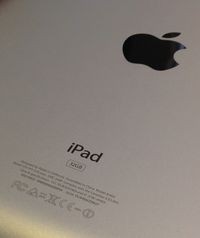 Beyond sending you past usage limits too quickly, the other curse of LTE has been battery life. But the new iPad avoids the woeful performance of past LTE phones with a bit of a brute-force approach: It's almost all battery on the inside.
A Verizon model ran for 11 hours and 17 minutes playing Pandora Web radio non-stop over LTE, with its screen illuminated the whole time — barely shorter than an iPad 2's runtime over Wi-Fi. Similarly, an AT&T unit had 98 percent of its original charge after spending 24 hours idling on LTE with its screen off.
As before, the iPad starts at $499 for a model with 16 gigabytes of storage and WiFi Internet access; a 32 GB edition costs $599 and a 64 GB configuration $699. The AT&T and Verizon models cost $130 extra. Considering the larger files generated by the new iPad's camera — and the increased size of apps updated for Retina display resolution — 32 GB now looks like a realistic minimum.
Apple's apparent unwillingness to take advantage of cheaper flash memory to increase the new iPad's entry-level storage leaves a little room for vendors of competing tablets to try to catch up. But not much.
Credit: Rob Pegoraro / Discovery