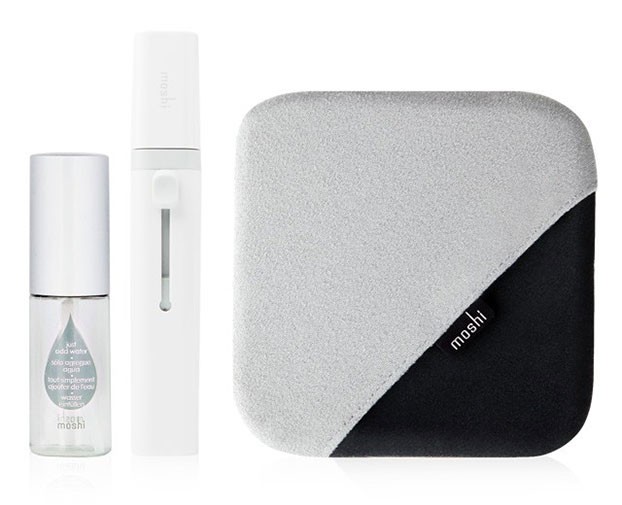 Image: Moshi
Nobody ever gives a second thought to microfiber cloths. If you've ever been to a tech trade show, you quickly accumulate dozens of these rags without even trying. Most are probably fine for getting the fingerprint smudges off your smartphone screen, but if you're looking for the crème de la crème of microfibers, we've got the one for you.
Moshi's Teraglove is a reversible Terahedron microfiber cloth with an opening for your hand to wear like a glove. You can turn the cloth inside out, to expose the black, to remove smears, or gray, to tackle dust. The soft Terahedron material features a high-quality weave specifically developed by the company to clean screens.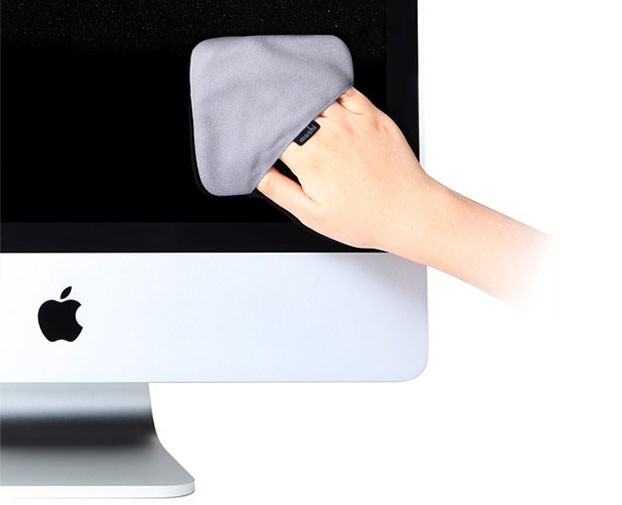 Image: Moshi
While the cloth works well, to me, the standout component of Moshi's Complete Cleaning Kit is the keyboard cleaning pen. A large retractable makeup-like duster brush on one end helps remove tiny particles trapped within keyboards and ports; the other features a small strip made of the same material as the microfiber glove. Since most of Moshi's accessories were designed for Apple products, the microfiber tip is shaped and sized perfectly for cleaning in between the rows of keys on Apple keyboards.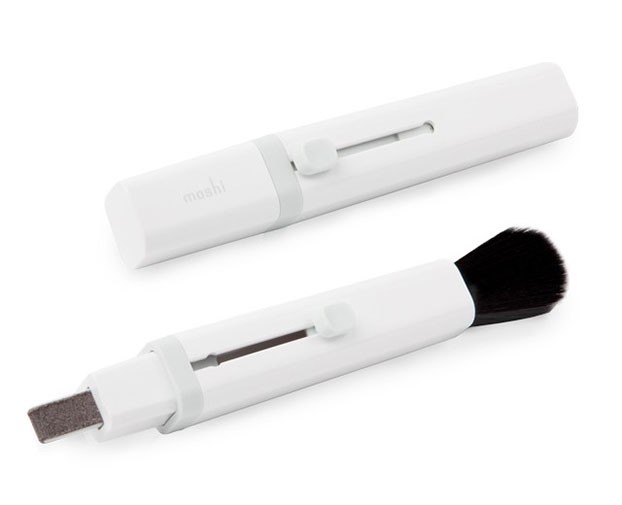 Image: Moshi
I have to admit that $25 is a bit steep for a glorified computer duster, but for the anal retentive, this will likely be money well spent. The Complete Cleaning Kit also includes a spray bottle (water only — spray on the cloth, not the device) and four replacement Terahedron strip replacements for the keyboard pen.